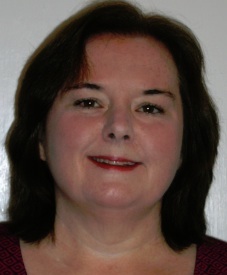 What inspired you to become a Licensed Practical Nurses (LPN)?
I have wanted to be a nurse since I was a child. My father was ill since I was 10 and I took care of him when my mother was working, so I guess it's in my blood.
What is your current position?
I work three different jobs. The first one is in home care and it is per diem.  The second job I have is working with the physically and mentally handicapped in a day rehabilitation facility, and finally I work part time in a nursing home from 11 PM to 7 AM.
Tell us about your job in home care.
I visit people in their homes and do physical assessments such as vital signs, weights, oximetry, lung sounds, bowel sounds, blood sugars and safety checks. There is a care plan that is followed, which can include things like assessing wounds and photographing and changing dressings. There are a lot of diabetic patients and sometimes I will prefill syringes or give insulin. Sometimes there are psychiatric cases where I assess mental status and check on medication compliance and safety. All of the cases would involve calling and following up with any issues that arise with the physician.
The most fulfilling aspect in this job is knowing that these patients do not need to be in a facility, that they can get services in their own home. The challenges in this job are liability and the fact that you need to be very good at assessment because you are the only health care person actually seeing the patient. I like this specialty because I am autonomous and have no one over my shoulder.
What does your position in the nursing home consist of?
There are, at this time, 30 patients on a floor, some with Alzheimer's, others who need short term rehabilitation or long-term care. The priority, as always, is patient safety:  making sure all alarms are in place and functioning, answering all call lights with the help of the certified nursing assistants (CNAs); administering medications, doing treatments, doing medication book audits every night to make sure that all orders are done correctly, doing changeover of medication sheets at the end of the month, stocking the crash cart, making sure the glucometer is functioning by calibrating it, and giving report to the oncoming nurse.
The most fulfilling aspect of this job is listening to the patients talk about when they were young and what life was like, and knowing I make a difference in their life whether it is holding their hand or giving them a breathing treatment or just listening. The challenges here are mandatory overtime, working an off-shift and patients dying. I like this specialty because the elderly have wisdom and you can learn from them.  They usually appreciate it when you care about them because many of them have no family.
What degrees do you recommend?
If I were to start over I would definitely get my RN at a Master's level so that at some time I could teach.  I would if I could get my BSN. If you are thinking about schooling or specialties learn as much as you can and make sure to keep updating with continuing education classes or college courses because nursing is ever-evolving.
What would you say to someone considering going into nursing?
I started as an LPN with plans to get my RN but life got in my way. Now I am 28 years in to nursing and although I have held some RN positions because of experience, I still am planning on getting my RN.  In the nex few years technology is changing and it seems that it is getting more and more difficult for LPNs to get jobs.
Do you have any advice to give to new nurses?
My advice is pay attention in school at whatever level you decide, but definitely get your RN. Find a way to prioritize and use effective time management when you get a job.