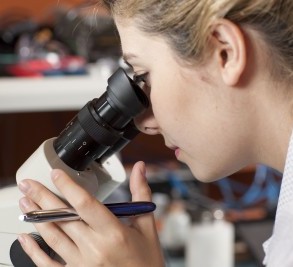 It's probably because I've based my understanding of how sexual assault victims are examined on what happens in episodes of Law and Order SVU or NCIS that I have been under the impression that police detectives and physicians are the only ones who examine the victims they encounter in the emergency room.  I am embarrassed to admit that, until very recently, I had little understanding about the critical real-life role forensic nurses play in caring for victims of sexual violence.
Forensic nursing is a relatively new subspecialty of nursing, and the men and women who work in this career field do so in different settings and in various roles.  In the United States, the most common patient population for forensic nurses to work with is those who have been sexually assaulted.  I didn't know that forensic nurses are often the ones who interview and examine victims of sexual crimes, collect evidence, collaborate with law enforcement officials and provide expert testimony.
In a 2006 forward to the book, Forensic Nursing: a Handbook for Practice, Vice President Joseph Biden wrote, "Forensic nurses play an integral role in bridging the gap between law and medicine.  They should be in each and every emergency room."  There is incredible value to having them there.  Victims of sexual assault suffer physically and psychologically at the hands of their attackers.  Without quality, sensitive health care, they may be forced to wait for long periods of time before they can be seen by already overworked staff.  They can be further traumatized during the invasive medical examinations, interviews, and evidence collection.
This week, November 7-11 in Forensic Nurses week.  IAFN has created a documentary about forensic nurses.  If you, like me, could use more information about what these amazing professionals do, I encourage you to view it here: http://www.youtube.com/forensicnurses.