Consider one of the following online programs currently taking applications now:
View more online featured programs:
Summary: The Online RN to BSN is one of the top online degree offerings within the nursing field. Designed for current Registered Nurses that have their ADN (Associates Degree in Nursing) or another certification plus their RN certification, having passed the NCLEX-RN, the Online RN to BSN allows nurses to work in their current job while simultaneously taking online courses to get their Bachelor's in Nursing.
Why Consider a BSN? There are numerous initiatives to increase the number of BSN-prepared nurses, and for good reason. Multiple studies have found that BSN-prepared nurses are more prepared to take care of patients, and several studies have even showed decreased mortality rates in healthcare settings that have more nurses with a BSN degree.
Accredited Programs: With our top online RN to BSN guide, you will find out more about the Online RN to BSN, what classes you can expect, CCNE and ACEN accredited RN to BSN online programs, what Online RN to BSN programs are currently accepting applicants, and see what a BSN can do for your career in nursing.
What is an Online RN to BSN Degree?
It is no secret that the field of healthcare is expanding, and nurses are the backbone of the industry. In the coming years, the need for qualified nurses with their BSN degree will increase.
According to the Bureau of Labor Statistics (BLS), those who earn their BSN will be better positioned to compete in this expanding industry. An online RN to BSN degree can allow students to move up in the field of nursing, expand their qualifications, and meet many state requirements without having to report to campus during hours that may conflict with your current RN nursing schedule.
AD
Consider an Online Program Currently Accepting Applicants
View more online featured programs:
Why Are RN's Considering Online RN to BSN Programs?
Now more than ever, registered nurses are discovering the convenience of earning their Bachelor of Science in Nursing degree online through a number of credible colleges and universities across the nation. With the advancements in online and distance learning, nursing students can continue working in their roles while preparing for higher level positions in nursing and healthcare. The online RN to BSN can also be the most cost effective way for nurses to advance in their education without putting their current nursing role on hold.
According to a report from the Health Resources and Services Administration (HRSA) entitled The Future of the Nursing Workforce: National- and State-Level Projections, 2012-2025 (source - PDF), the demand for Registered Nurses will remain constant until 2025, as the supply will outweigh the demand, indicating a need for BSN educated nurses in the future. Competition for Registered Nursing jobs is increasing, and a BSN can help RN's stand out when looking for a job, promotion, or more responsbility.
According to a 2013 HRSA report The U.S. Nursing Workforce: Trends in Supply and Education, only 55% of the RN workforce currently holds a baccalaureate or higher degree.
Considering the Institute of Medicine recommendation that 80% of RN's have a BSN by 2020, more and more employers are looking at RNs that have their BSN. More studies are showing that goal is going to be difficult to meet, which is why many Registered Nurses that are currently employed are leaning toward a RN to BSN Online Program to get a leg up on the RN competition.
What a BSN Degree Can Do For Your Career
An online RN to BSN degree can prepare students to work in a wider variety of roles in the field, including leadership roles. The learning outcomes attached to this type of degree can equip students to perform research, understand how to lead RN's in their day-to-day responsibilities, assess patients in regards to their physical and psychological needs, and apply data and technology to improve patient outcomes.
There Are Several Benefits of Earning Your BSN Degree Online
The great thing about online programs is that you can complete almost all of your coursework 100% online, and this is the case for most Online RN to BSN Programs. However, an added benefit is that most programs include a clinical requirement. While this may be a burden to online students in other fields, this can be an huge benefit for nursing students.
How Do You Gain Clinical Experience with an Online RN to BSN?
Having a clinical experience in a real healthcare facility can help you bridge your education into your career. Since every community has hospitals and other types of care facilities, BSN students can find clinical experiences close to home. If you are already working as an RN when you complete your degree, you can talk to your employer about using your current role to complete your clinical requirement.
Online Learning for RNs
While you complete your course requirements, most programs utilize online tools to view lectures, communicate with professors and peers, keep track of your financial aid and other administrative aspects of your education. You'll find that even campus based programs use the same types of online tools that distance learning students use. If you are considering taking the next step towards your BSN degree, contact schools in your state first to compare their programs. The following information will help you learn more about earning your BSN degree, the courses you can expect to take, time of completion, and helpful organizations that can help you find work and valuable professional resources.
CCNE & ACEN Accredited Online RN to BSN Programs
The two top accrediting boards for Online RN to BSN programs are the CCNE and ACEN. When choosing any online RN to BSN program, you want to be 100% certain that the program and school you are choosing is at a minimum, accredited by a national or regional accrediting board. This is very important. If you are thinking ahead, you will find an online RN to BSN program that is accredited by the top nursing program accrediting boards: the CCNE or the ACEN. Below is more information on each:
CCNE Accredited RN to BSN Programs Online
Perhaps the best accrediting board for any nursing program, but particularly for RN to BSN programs, the CCNE, or the Commission on Collegiate Nurse Education is officially recognized by the U.S. Secretary of Education as a national accreditation agency. The CCNE is an autonomous accrediting agency, contributing to the improvement of the public's health. CCNE ensures the quality and integrity of Bachelors and Graduate programs within nursing. The CCNE serves the public interest by assessing and identifying programs that engage in effective educational practices. As a voluntary, self-regulatory process, CCNE accreditation supports and encourages continuing self-assessment by nursing programs and supports continuing growth and improvement of collegiate professional education and nurse residency programs.
The CCNE has multiple initiatives specifically designed to improve nursing programs, including the following initiatives that began in 2016 and will very likely have an effect on 2017 Online RN to BSN programs:
Procedures for Accreditation of Entry-to-Practice Nurse Residency Programs (Residency Procedures) PDF
CCNE APRN Residency/Fellowship Task Force – PDF
How Long Does an Online RN to BSN Degree Take?
The time it can take to earn your RN to BSN degree online depends on the school you choose and your current academic credentials. Assuming you are already an RN, you can earn your RN to BSN in two years if you take a traditional program. However, some programs are designed to help you earn your RN to BSN degree in as little as nine months or three semesters. Depending on the program you choose, you can expect to earn your degree in 1-2 years. With a BSN becoming the standard degree for professional nurses, there are literally hundreds of online programs for you to choose from, with varying schedules for completion.
Find an Accredited Online RN to BSN Program
Use the below tool by clicking on each tab to quickly find RN to BSN programs in your state, or to search accredited online RN to BSN programs that are currently accepting applicants into their program. Note that all of the programs we have listed are sponsored programs and do require an RN license to be accepted into their program.
RN to BSN Programs by State
---
Who is the Online RN to BSN Degree for?
The RN to BSN degree is ideal for those who are already working as registered nurses but want to earn higher salaries and take on more responsibilities in the workplace. With your BSN you will have the knowledge and proficiency to better assist physicians in a number of areas, including assessments, managing RN's, and using new technology to increase quality of care. The need for nurses with their BSN is a national trend that can benefit professionals in every aspect of healthcare. Whether you want to work in a hospital, nursing home, private practice, or assist senior citizens in their homes, earning your BSN can improve your professional trajectory.
Transitioning Your BSN into an MSN
Earning your BSN is also the next logical step for RN's who have long-term plans to earn their Master of Science in Nursing, or their BSN to MSN, or doctoral level degree such as the Doctor of Nursing Practice or PHD in Nursing to pursue executive level positions.
If you want to be a leader in your organization, help shape public policy, or work as a specialist in the field, it only makes sense to earn your BSN. If this is part of your plan, or a consideration, make sure you talk to multiple schools about your long term plans. Some schools offer a path for students to earn all of these degrees seamlessly without having to change schools, transfer credits, or other inconveniences that can come with moving from one institution to another.
Online RN to BSN is Excellent for Current Nurses
Online RN to BSN programs are especially beneficial to professionals who are already working in healthcare. Many employers encourage their nurses to continue their education simply because they want the most knowledgeable staff on hand to deliver quality patient care. Online programs are typically flexible in nursing, since programs are designed mainly for working RN's.
Flexibility for the Working Nurse
Professors understand that most students have hours that require varying degrees of flexibility for coursework. That's why many programs let you complete assignments on your own schedule. Plus, most employers understand that online programs are a critical part of today's education landscape. There is no longer a stigma or bias against online learning like there was years ago. If you are working as an RN and want to go further in your nursing career, you should compare online programs to campus-based options. You will probably find that employers are hiring online graduates at the same rate as campus grads.
Top 5 Online RN to BSN Classes
RN to BSN programs typically offer a mix of courses that cover core and specialized areas of study. The examples below are just a small sample of the subjects you will study for a well-rounded education. Be sure to speak with counselors at each school you consider to make sure you can design a curriculum that gives you the professional qualifications for the career outcome you want in nursing. For instance, if you want to work in physical therapy or nursing homes, you will take different courses to make sure you have the right knowledge your employers will want you to have when you enter the workplace.
Technical writing: This is an important skill, especially if you want to work in higher roles and be effective in today's increasingly data-driven landscape. Keeping accurate records and knowing how to communicate effectively in all types of documentation is critical to every type of healthcare facility. Since records are shared with different departments, agencies, and healthcare settings, you will want to be sure you can write and use medical terminology appropriately so others can understand important information. Also, in an area such as healthcare, accuracy can mean the difference between life and death in some cases. Patients and doctors depend on accurate information to make the right assessments and product the best outcomes.
Psychology: This is a fundamental course that you will have to have an understanding of to be effective in your role. Nursing isn't just about helping patients with physical challenges. Understanding how the mind works is critical for working with all types of patients who come from various socioeconomic backgrounds. Mental health is also an issue that is getting a lot of attention, and an area where nurses can make more of an impact.
Health assessment: Understanding how to assess patients is one of the most critical components of being an effective nurse. More and more, doctors are depending on nurses to help assess patients' major body systems and communicate with them. This type of course will help prepare you to work with physicians to give patients quality and accurate care.
Leadership and professional image: While you make the leap from your RN to BSN and pursue higher roles in your organization, you will need the professional skills to be a leader and role model for less experienced nurses. Having the professional demeanor required for these higher roles is absolutely essential to climbing through the ranks. In an environment that can be unpredictable and stressful, you will need to learn how to keep a cool head and direct others through challenging situations. This will extend to your communication with patients as well. This type of course will help you show employers that you have the appropriate level of professionalism to take on these higher roles.
Information management: As we have mentioned, information technology is playing a huge role in healthcare. Technology has helped the field of healthcare become more streamlined and efficient. But it requires nurses have technical skills to compete for positions in all aspects, including administration, research, hands-on patient care, and other areas. Information has to be collected, shared, and protected to maintain patient privacy. Nursing students will need to know the laws and regulations that need to be strictly followed to protect patients and facilities from lawsuits and misuse. No matter where you choose to earn your degree, expect to take a course that focuses on appropriate processes for information management.
There are many other courses that will be critical to success in today's nursing workforce. With the field expanding into many specialized areas, the options for program design are expanding every year for nursing students. Plus, online formats allow schools to offer more types of programs in more efficiently than the days when campus programs were the only options. To learn more about designing the right program for you, contact several schools to map the best path for your career aspirations.
Sample Learning Environment: Online Courses
It is a good idea to review a few videos so you understand what the online learning environment is like for an Online RN to BSN. The below video is an example of an online lecture from the University of Texas Extension Office for N. 309 (a course in Global Health), which is very common for lecture-based courses.
Sample Critical Care Nursing Course Online
5 Nursing Organizations You Should Know
National Student Nurses Organization
This organization helps students with their professional development as they navigate their nurses careers. They provide education and resources for students, and a network that can be tapped when they need the most help in their careers.
American Nursing Association
This is perhaps the most essential association for nurses to join. This organization has information about policy and advocacy, ethics, credentialing, as well as member benefits that include resources for all levels of nursing professionals.
American Association of Nurse Practitioners
This is the largest organization of nurse practitioners that includes professionals from all areas of the field. They have job resources, leadership programs, social networks and many other benefits for members.
American Nursing Informatics Association
This is an association for nurses who are committed to understanding and working in areas where nursing and technology meet. If you want to thrive in the field of nursing in today's workforce, it is essential that you understand the link between the two. Consider joining this organization to stay up-to-date with today's trends of nursing and technology.
American Association of Critical Care Nurses
This is the largest specialty nursing organization in the entire world. They help nurses who work in critical care have the resources they need to be more successful in their roles. They offer resources for scholarships, jobs, and networking.
If you are considering earning your RN to BSN degree online, contact schools and organizations to chart the best course for your career.
Sources:
www.bls.gov/ooh/healthcare/registered-nurses.htm
www.nsna.org
www.nursingworld.org
www.nursing-alliance.org
www.aanp.org/about-aanp
www.ania.org
www.aacn.org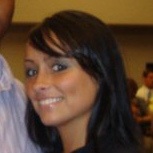 Interview With Katelyn Kinsella RN
What is your current position? How did you come to be in this position?
I am currently a registered nurse on a cardiopulmonary rehabilitation unit. I graduated in May 2010 and began my job search when I passed my NCLEX in July. I found this job opening through their website.
What are your roles and responsibilities?
I am responsible for medication administration (PO, IV, IM, SQ, etc), assistance with basic personal care needs, telemetry monitoring, blood glucose monitoring, and most importantly, support and encouragement through my patients rehabilitation journey.
What is the most fulfilling aspect of your job?
Seeing a normally grumpy patient smile at you, having a patient tell you their life story and memories, watching a patient advance through their rehabilitation, having a patient wake up in the morning and recognize me by name, etc. The "art" of nursing is what I love. I believe nursing is truly holistic care. Not only must nurses care for their patients medically, but also spiritually and emotionally.
What are the challenges of your current position?
Time management. Unfortunately, in the medical field, there is always the unexpected happening; your patients blood pressure drops, heart rate is too high, complains of pain, falls, difficulty breathing. All things like this require immediate attention and can really throw a nurse out of their rhythm of the day. It is very important to develop time management and organizational skills to make sure that all your work is completed on time, and that you are prepared for any emergencies that might happen.
What influenced you to go into nursing? What influenced you to choose this specialty?
I wanted a career where I could listen to people and make them feel better about themselves. I wanted to spend my life helping others and improving the lives of others. I knew nursing was the path to choose. I ultimately want to work in pediatrics, but I am learning a lot from my experience with cardiac and pulmonary rehabilitation patients.
What degrees or certifications would you recommend a nursing school student interested in your specialty?
My position requires an RN license (BSN preferred). Experience is recommended, but not required. I began my career at New England Rehabilitation Hospital as a new-grad and they provided and orientation program for me. Once I began working it was strongly required that I become ACLS certified, a certification they provided on site.
What would you say to someone who is considering going into nursing?
There is no better career in the world. "A nurse is an angel is disguise". Nursing requires a balance of a strong mentality and a soft and empathetic personality. Nursing school can be challenging, but stick with it! Practice time management, and remember to take some "you time" to relax.
What should someone graduating with a nursing degree expect in the next few years?
Expect to be challenged- mentally, physically, and emotionally. You will learn so much about yourself in the first few years of your career. You will work with difficult patients, difficult colleagues, but always remember why you chose nursing in the first place- to help others. Treat every patient as if they are a member of your family, and you will never fail. Mistakes will be made, but everything is a learning experience. Congratulations on such a wonderful and fulfilling career!
List of Programs
Still Looking for a Nursing Program?
Here are some of the most popular nursing programs. On each page you will find a detailed writeup of the program, specific courses, and even schools that offer that program that are currently accepting applicants.