What is a PMHNP?
Psychiatric nurses are a huge part of the psychological health field. These nurses provide care to patients suffering from minor to serious mental disorders. Nurses in this specialty provide similar care to patients - providing helpful coping support, nursing plans, and crisis intervention.
What Does a PMHNP Do?
To patients suffering from mental disorders, a psychiatric nurse is the main source of comfort and planning for their future. In this field, the patients are delicate and require extremely focused treatment. Working in this field provides a great sense of accomplishment to its professionals.
Degree & Certification
Psychiatric nurses can work at either the registered, bachelor's degree level or go even further to work as a psychiatric nurse practitioner. Nurse practitioners have the ability to diagnose and treat different illnesses as well as prescribe needed medications.
We found 83 nursing schools with Psychiatric Mental Health Nurse Practitioner - PMHNP programs in our database.
PMHNP Nurse Practitioner Programs
Nurse practitioners are some of the most popular nurses for both patients and professionals alike. Patients rely on these nurses to provide effective and trustworthy care outside of a doctor's supervision.
PHHNP's are responsible for people of all ages - providing care in the event of illness and injury. View all Nurse Practitioner Programs for more information.
Nurse practitioners are some of the most popular nurses for both patients and professionals alike. Patients rely on these nurses to provide effective and trustworthy care outside of a doctor's supervision.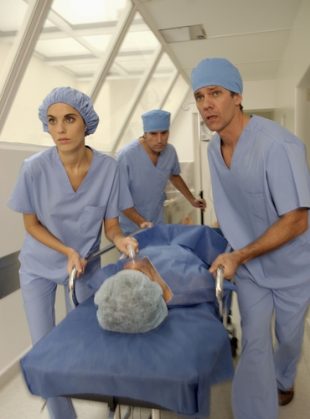 PHHNP's are responsible for people of all ages – providing care in the event of illness and injury. View all Nurse Practitioner Programs for more information. The field of nursing is one that provides an irreplaceable service to its patients. In a time of need, patients seek out someone to listen to their ailments and provide a helping hand. In order to truly help a patient, a nurse must assist doctors in finding an appropriate treatment and implementing it successfully.
It takes a lot of training to be a great nurse. However, the medical field has realized that the changing treatments and technologies requires more than just continual training to learn. Going forward into a degree program is the only solution to ensuring that nurses are getting the information needed to be effective and reliable in the field. When you are deciding the right route to take towards becoming a PMHNP, you should take into consideration your current standing educationally.
For registered nurses at the bachelor's level, PMHNP degree programs are available beginning at the master's level. The programs available provide a MSN that focuses specifically on psychiatry and mental health as a specialty.
Nurses that have already received a generic advanced practice certification through a master's program can get involved in post-master's certificate programs that can assist with adding this specialization to their current resume. Regardless of which level you are at, there are helpful online degree programs that can set you on track towards the career you are searching for.
PMHNP Nurse Practitioner Job Responsibilities
Job responsibilities in this profession range from diagnosing and treating disease to prescribing medication. Practitioners can work in clinical settings or out of private offices. There is much more independence in this field, due to the extensive educational requirements and training required. Nurse practitioners are expected to obtain at least a master's or doctoral level degree and be registered as a nurse prior to being considered for this position.
When working in the field of psychiatric/mental health nursing practice, professionals may find that the clients they serve are incredibly diverse in their backgrounds and ways of life. There are no true age restrictions in this field, which is why educational programs seek to provide information that is relevant to all people, rather than just one particular group.
As a practitioner in this field, you may see patients that have been diagnosed with minor to serious mental illnesses, such as depression, anxiety, schizophrenia, or bipolar disorder. People that suffer from undiagnosed symptoms may also visit a PMHNP to determine a course of treatment or diagnosis for their troubles.
Depending on the person, you may have to conduct assessments, blood tests, or physical tests in order to determine the severity or seriousness of the disorder. From there, you would recommend a helpful treatment regimen, whether it be through pharmaceutical intervention or psychotherapy. This field has a wide variety of skills associated with it, which can be learned through engagement in an online degree program.
How Much Does A PMHNP Nurse Practitioner Make?
In terms of what this degree program can provide for you, the possibilities are as widespread as you make them. Components that contribute to how much you can earn include the hospital or mental health center that you are employed, the responsibilities tied to your position, and the amount of time you have spent working in the field. With all of these things considered, the yearly income for this profession can vary.
The BLS reports earnings at $95,350
This is significantly higher than positions at lower degree levels (BLS; 2014).
This occupation requires additions coursework and more in depth study prior to obtaining. With popularity of the field growing, it shows definite potential for those seeking the very best from their degree.
What is a PMHNP Nurse Practitioner degree?
The field of nursing touches on nearly aspect of human health and health care within the United States. One field in particular that requires special attention from nurse practitioners is that of mental health. In the United States, there are record numbers of people suffering from mental illness.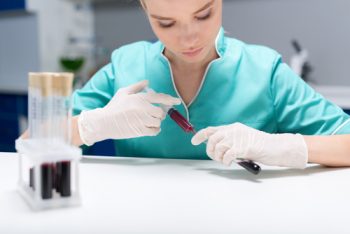 These illnesses can range from mild to severe, and can have a dramatic effect on the lives of those that suffer from them. PMHNP degree programs were developed to provide a helping hand to psychiatrists and psychologists that are responsible for the care of these patients. Since PMHNPs are responsible for caring for people that suffer from psychological disorders and mental illness, the majority of the degree program focuses on these disorders and how they affect those that have been diagnosed with them.
By blending the responsibilities of nursing with that of a psychological professional, the field of psychiatric mental health nursing practice was born. If you decide to take part in these transformative degree programs, you could have the opportunity to learn more about the human brain and its disorders. With this knowledge, you can be a leading support and helping hand to the large number of people across the country needing guidance.
Common PMHNP Nurse Practitioner Degree Courses
PMHNP degree programs are responsible for integrating both common nursing courses as well as psychiatric/mental health courses within the curriculum. Some of the advanced concepts in nursing, such as pharmaceutical interventions and treatment approaches for people from all age groups may be defined within these programs, as well as diagnostic and treatment methods for minor to serious mental health issues.
During your degree program, you may also be responsible for applying some of the knowledge gained through your curriculum to real-world instances or case studies. The experience that you can gain through your schooling can be a huge part of your success once working in the field.
Mental Health Care of Individuals and Groups: This course encourages students to use teaching methods to help promote wellness and diseason prevention for people throughout communities. Concepts of mental health psychopathology may be discussed throughout the course, as well as the various mental health principles available for use during care.
Psychotherapy Foundations Across the Lifespan: The foundation of this course is the exploration of psychotherapies that are specific to different disorders as well as different age groups. Using psychosocial development, knowledge of clinical assessments, and psychopathology, students can learn to develop models for therapeutic services and apply them to case studies. The various ethical and cultural components involved in the mental health care of the public may also be reviewed.
Advanced Pharmacology Across the Lifespan: Students in this course may take a deeper look into the different pharmacologic therapies that are provided for widespread health problems. Therapeutic services, pathophysiology, and clinical pharmacology may be explored. Students may also be taught about the diagnostic and management components of health care.
Psychiatric Care of Serious Mental Illness Across the Lifespan: This course provides students with the opportunity to learn more about the diagnosis, treatment, and cultural basis surrounding serious mental illnesses. Some of the illnesses outlined throughout this course include depression, borderline personality disorder, schizophrenia, and bipolar disorder. Students may take a look at the symptoms, reactions, and treatment methods for each.
Principles of Health Promotion: The purpose of this course is to help students develop the skills necessary to develop and maintain health promotion programs and solutions. This course integrates both theory and practice into its work, as well as the practical capabilities of professionals.
How much does a PMHNP Nurse Practitioner degree cost?
The cost of this degree program is dependent on where you attend college, how long you are enrolled in the program, and the amount of pre-requisite courses you completed in previous degree programs.
Other factors that can affect the cost of tuition is whether or not you plan to pursue your degree online and how much time you would have to take off of work to complete your degree. Online degree programs are a much more suitable method for degree acquisition for busy working professionals than tradition in-class programs. The cost of tuition for these programs can be billed in 1 of 3 ways, by the credit hours, by the semester, or by a flat rate for the entire program.
It is important to review the costs of each of these programs in order to determine which college gives you the best bang for your buck. Our team of educational experts searched for some popular PMHNP degree programs available across the United States. Some of the results regarding the cost of tuition are listed below.
Frontier Nursing University
The PMHNP degree program at Frontier Nursing University provides a good quality educational curriculum for upcoming students. This program is billed at a rate of $565 per credit hour. With 35 credit hours being required for the completion of the PMHNP degree program, total costs in tuition add up to $19,775. Some additional fees at this university include a $100 application fee, various laboratory fees, clinical fees, technology fees, and a graduation fee. The university also informs students that tuition costs and the cost of fees are subject to change at any time.
The University of Cincinnati
The PMHNP post-master's certificate program at the University of Cincinnati provides a unique opportunity for learners that have already obtained a MSN in an advanced practice field. This certificate program can allow for learners to advance their specialty into the field of psychiatry and mental health. The cost per-term for this program is $7,797 for Ohio residents and $7,947 for non-Ohio residents. Fees associated with this certificate program are a one-time application fee os $130, a program fee of $563 per semester, and bloodborne pathogen insurance at $31 per year.
The University of California – San Francisco
The University of California – San Francisco offers students a PMHNP degree program that is billed at a rate of $11,502 in tuition per year. This figure applies to students that are attending classes at a full-time rate. There are several fees associated with being a part of this program, including an annual student services fee of $1,128, graduate and association fees under $200 per year, student health insurance fees of $5,029 per year, and community centers facilities fees of $149 per year.
Ongoing PMHNP Related Licenses & Certifications
If you have been accepted into an online PMHNP program, you are probably already a licensed registered nurse. This is the first licensing requirement for becoming a nurse practitioner within this field. Once you have completed your master's level program, you will have to apply for certification through the American Nurses Credentialing Center. This process involves provided proof of graduation, courses, previous work experience, and licensure to this agency.
Once your documents have been reviewed and verified, you will be responsible for passing a certification exam set up by this organization. This exam tests your knowledge of the field of mental health and nursing, providing a good idea of where you stand professionally and educationally. Successful completion of this exam can set you on track for certification as a PMHNP.
Making the Final Call On Earning Your PMHNP Degree
If you are a registered nurse that is looking for a career field that blends the art of nursing with the intriguing field of mental health, PMHNP programs are probably right for you. Nursing is an incredibly diverse field that touches on the importance of personal care and attention for people that are suffering from a wide range of issues.
In psychological fields and mental health, professionals must have a greater understanding of how illnesses and disorders affect their clients, and have a negative impact on their lives. Through diagnosis, treatment, and rehabilitation, PMHNPs can be the leading source of support for people being cared for due to their own mental health. If you are wondering where to turn now that you have found a path that is right for you, there are several universities open and ready for your application.
When you have to urge to improve your standing in the field of nursing and want to take the initiative to work towards a more effective career, take action. Nothing should stand in the way of you and a great education that can provide for a lifetime.
List of Psychiatric Mental Health Nurse Practitioner Programs
All Psychiatric Mental Health Nurse Practitioner Programs
See below for the list of all of the Psychiatric Mental Health Nurse Practitioner programs in our database. [programs type="school_program" template="group-ndg" count="900"]
Still Looking for a Nursing Program?
Here are some of the most popular nursing programs. On each page you will find a detailed writeup of the program, specific courses, and even schools that offer that program that are currently accepting applicants.