Consider one of the following online programs currently taking applications now:
View more online featured programs:
As a psychology major you may be unaware of how well your academic background and interest in human behavior have set you up for success in the nursing field. The nursing profession provides job security and a chance to make a positive difference in people's lives. In this section (maintained by Kelli Dunham, RN, BSN) we explain why psychology majors make great nurses and how to transition into the nursing field.
AD
Consider an Online Program Currently Accepting Applicants
View more online featured programs:
If you are looking for a psych degree at any level specific to psychology or counseling rather than nursing, check out the top guide for psychology degrees online. Continue viewing the available psychology programs below or read on to find informative and detailed articles about how nurses and psychology intermix.

The employment outlook for registered nurses is still good, despite the economic downturn, and the knowledge and experience that psych majors have can be easily translated into nursing skills.

Interested in pursuing a career in nursing? There are a few different paths that can lead to a nursing career. The best path for you depends on the type of education you've already completed.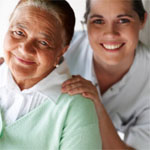 Working in a hospital is not "easy money". The physical demands of nursing can be significant. In a 12-hour shift, you'll do a lot of bending, stretching, pushing, pulling, and lifting.

When it comes to the world of nursing, the letters that follow your name can represent your academic degree, type of license, type of certification, or a combination of these.

Nurses should truly care about bringing comfort and dignity to the ill. But it goes beyond this. There is also the clinical side of nursing…

There are many misconceptions about psych nurses. Read why there is stigma attached to the field of psych nursing, any why much of it is simply not true.

Learn what qualities experienced PMH nurses say are the most important to embody, and how embracing these qualities will lead to less stress and greater reward in the workplace.

Because of the unique demands of PMH nursing, it is important for any nurse in the field to understand the steps she/he can take to make each day a positive experience.
More articles…