Consider one of the following online programs currently taking applications now:
View more online featured programs:
AD
Consider an Online Program Currently Accepting Applicants
View more online featured programs: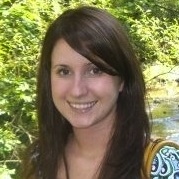 What is your current position? How did you come to be in this position?
I am currently in the process of starting a new position in a Skilled Nursing Facility/Long Term Care, as well as a per-diem position in maternity. I recently moved to Massachusetts from Pennsylvania. I went to nursing school in Pa, and was hired on a postpartum floor as a new grad. I started working in the summer after graduation and went back to school in the fall to start the process of getting my BSN, which I completed in just over 2 years. Throughout the process of going back to school I continued to work on the postpartum unit and stayed there for the 4 years I was in Pa. I excelled up the clinical ladder and had many other responsibilities on the unit other than direct patient care. I also took any opportunity I was given to cross train to other units to broaden my experience and skill set. I moved to Massachusetts in anticipation of going to grad school here, as my long term goal is to become a Family Nurse Practitioner.
What are your roles and responsibilities?
As far as roles and responsibilities I will speak to the past 4 years of my nursing experience. Over the course of my time at my previous employer, I went from a new grad to a Clinical III RN, (at that hospital you could be a I, II, III, or IV). Each level of nursing had specific requirements they were expected to meet over the course of the year. Some of my additional responsibilities on the unit included: precepting new grads, participating on committees such as Employee Engagement , and Patient Safety and Quality (which involved data collection and then implementing changes to correct or improve things on the unit, for example: documentation of foley care twice a day), I also had the opportunity to take charge of the policy and procedure committee in which we met monthly and reviewed a number of the units policies making sure they were up-to-date and backed by evidenced based practice.
Responsibilities related to direct patient care on the postpartum unit involve "couplet care" or "family-centered care". Ideally the nurse to patient ratio should be 3:1, (couplets) which means each nurse should be responsible for 6 patients, 3 moms and 3 babies. There are always exceptions to the rule, as you can imagine, sometimes you may have twins in one room, sometimes you may take care of a mom with no baby…there are no black and white standards. Also staffing takes a big play into the ratios as well, there is always a chance you may have more than the "ideal" number of patients based on the census of the unit and the number of available nurses. As a maternity nurse you are responsible for the care of the mother in the postpartum period (monitoring vitals, head to toe assessments, fundal checks, bleeding, post-op care if she had a c-section, feedings for baby etc) and the baby (monitoring vitals, head to toe assessments, feedings, eliminations, blood sugar checks if needed, and various newborn screening tests that need to be done prior to discharge.) Again each couplet is different and there are always varying procedures that may or may not need to be done based on the mothers medical or social history as well as the newborns gestational age or sizing. Education is a HUGE part of nursing in the maternity field. Whether you are taking care of a brand new mother or a mother of 7, education is crucial to the health and safety of both the mother and child, and hopefully influential to they lives after discharge.
What is the most fulfilling aspect of your job?
Education! I love teaching patients in general, I truly believe patients have much better outcomes overall if they are properly informed about their care now and in the future. Specifically to maternity, some of the things you teach the new mothers about caring for themselves and their new addition can really influence the way that baby is cared for at home. Some babies unfortunately leave the hospital and end up in less than ideal conditions at home, so I try and make sure my patients are informed about health and safety to the best of my ability. That baby is brand new and they deserve the best start to life someone can give them. With any type of nursing though, the more a patient understands about their condition the more likely they are to be compliant with care.
What are the challenges of your current position?
Most people hear I work in maternity and the common response is "you are so lucky, you work with babies" or "awww you work on the happy floor". Don't get me wrong maternity is great and I love it, but you cannot go into a maternity position expecting happiness everyday. The area I worked in had a very high rate of teen pregnancies, prisoners (whether it be the mother or father), drug abuse, which then leads to the baby being admitted to NICU for withdrawal. Psychosocial issues in general play a huge part of nursing in the maternity field. As a nurse you are responsible for the mother and baby technically, but you have to look at the "big picture". Unfortunately there are many circumstances that are not ideal and very disappointing.
As in any nursing specialty there will always be challenging patients whether it be because they are medically unstable or just a very difficult person (or families) to deal with in general. Don't let those bad days discourage you though, every nurse has had them and will continue to…its inevitable… but when I think about being a nurse, it's not those bad days you remember as much as the rewarding days of helping someone, saving someone, or just being there for someone when they needed you.
What influenced you to go into nursing? What influenced you to choose this specialty?
I have always had a profound interest in the medical field, I was quite the science nerd as a child and loved learning how things worked. Initially in high school I thought I wanted to be a surgeon, but having no experience working in the medical field wasn't sure I wanted to commit to such a long program not knowing if I would actually like it in the end. I decided to go into a 2 year nursing program instead. And I am really glad I did. I love being a nurse! I love the daily interaction with people, no two days are ever the same, and I also love the never-ending learning, there is always something new to be learned as a nurse whether it is a new medication, procedure, or even just simple words of wisdom from a co-worker or patient.
What degrees or certifications would you recommend a nursing school student interested in your specialty?
I would recommend doing some research on the area first. For example it seems here in Massachusetts, especially Boston, hospitals want BSN nurses. That really wasn't the case in Pennsylvania. As far as certifications, every nurse should have BLS (CPR). ACLS is preferred among many places, I can't speak to the hospitals here, but starting out as a new grad in Pa, there are many classes to take throughout the orientation process. In maternity I had to take NRP (neonatal resuscitation) and delivery room nurses usually have fetal monitoring classes.
What would you say to someone who is considering going into nursing?
Do it for the right reasons. Don't go into nursing just because of the "nursing shortage" and "guaranteed job". Depending on where you live and plan on working the job market, atleast currently, isn't as promising as the media makes it seem. Also, make sure you are willing to work off shifts, weekends and holidays. Shadow a nurse if you are able, just make sure nursing is something you can actually see yourself doing and enjoying before you make the time commitment. Nursing is a demanding and challenging profession, always expect the unexpected. Hopefully you will have the passion for nursing and get to enjoy the rewarding experiences gained through a nursing career!
What should someone graduating with a nursing degree expect in the next few years?
If you are just graduating, expect many many challenges! I know currently many new grads are having a hard time simply finding a nursing job in some areas of the country. Be patient, the hard work of school is over, you will get a job eventually. Once you do, you may not end up in the area of nursing you wished for, but take that opportunity and grow. I always wanted to work in maternity, but if I could do it over I would work on a med/surg floor first. Each and every unit will offer a different skill set for you to acquire, use that to your advantage, learn as much as you can! It will only make you a more well-rounded nurse in the future. Once you start working, the biggest piece of advice I can offer to anyone is don't be afraid to ask questions! You can never ask too many questions, don't be afraid of asking something you think you should know already. There may be some days you want to cry, quit, scream, or never go back to work…it's not you…we have all had those days, whether you are a new grad or have been a nurse for 30-some years…sometimes those days just happen no matter what. Don't let the bad days discourage you, because they are usually unavoidable. Hopefully wherever you end up working has a mentoring program in place, if not, find someone you work with that you can talk to, not just at work. It really helps to have someone you can vent to somedays, especially if they have been through it before. And don't forget-ask questions!
Still Looking for a Nursing Program?
Here are some of the most popular nursing programs. On each page you will find a detailed writeup of the program, specific courses, and even schools that offer that program that are currently accepting applicants.