Consider one of the following online programs currently taking applications now:
View more online featured programs:
AD
Consider an Online Program Currently Accepting Applicants
View more online featured programs: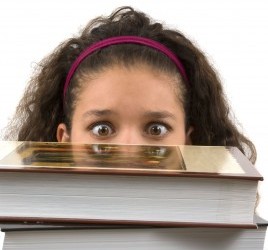 Going back to school when you've been in the real world for a while can seem completely foreign. Some subjects have been given a bad reputation over the years, but not to worry!
Don't let your fear of these 5 courses hold you back from pursuing your nursing degree.
Statistics
Statistics just sounds frightening. But with a solid foundation of algebra knowledge, a good portable study guide, and a low threshold for getting some one-on-one help, it doesn't need to be. Be proactive, have a plan, and you'll fly through basic statistics.
Research
Most nursing research classes serve to give you a basic overview of how research is conducted and interpreted so that you can effectively use research in your practice. Everyone worries about the papers they'll need to write.Snaptube for laptop The NSNA has a helpful guide to help you through a literature review. And Cincinnati Children's has an online PowerPoint presentation with tips for forming sound research questions.
Anatomy
The key to mastering anatomy is memorization, memorization, and more memorization. Cramming for exams isn't going to work. Setting up a calendar with the materials you need to study will. Buy a set of anatomy flash cards, like these from Elsevier Health and keep a stack with you to look over during your lunch break or while in a grocery store line.
Physiology
Physiology can be challenging. It requires the memorization that anatomy does, but it also requires that you understand how cells, organs, and muscles function. It's a wide range of complex information, so make sure you have a comprehensive study guide to help you focus on what you really need to know. Finding a few classmates for a study group can be a sure way to get through the material, answer questions, and cheer each other on.
Chemistry
Chemistry isn't as scary as it seems! Once you get over the new terminology and that darned table of elements, chemistry principles are actually fun. For a quick free overview of a basic chemistry lesson, take a look at Pink Monkey and get familiar with all things atoms and electrons.
Still Looking for a Nursing Program?
Here are some of the most popular nursing programs. On each page you will find a detailed writeup of the program, specific courses, and even schools that offer that program that are currently accepting applicants.