Consider one of the following online programs currently taking applications now:
View more online featured programs:
AD
Consider an Online Program Currently Accepting Applicants
View more online featured programs: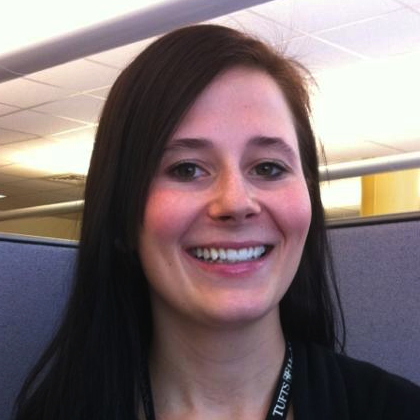 What is your current position? How did you come to be in this position?
My current position is as a Case Manager at a law firm which focuses solely on Social Security Disability Cases. I came across this position when a staffing company contacted me after finding my resume on a job search website.
What are your roles and responsibilities?
My roles and responsibilities are to help clients to navigate through the entire Social Security Disability process. This requires having a full understanding of their conditions, diagnosis and daily symptoms that unable them from sustaining gainful work activity. After understanding their diagnosis and why they are no longer able to work, I handle their case from start to finish, while applying for disability benefits.
What is the most fulfilling aspect of your job?
The most fulfilling aspect of my job would be that I get to help clients through a very difficult time in their lives, and help to take some of the burdens off of their shoulders during the complicated process of Social Security and allow them to focus on their treatments and coping with their specific illnesses.
What are the challenges of your current position?
The challenges of this position, is that I am constantly restricted by the Social Security system, and the always changing rules and regulations. These restrictions get very frustrating at times, and can get in the way of getting my clients awarded their disability benefits.
What influenced you to go into nursing? What influenced you to choose this specialty?
I was influenced to go into nursing when I was working as a Medicare Assistant at a rehabilitation facility, and my coworkers who were all nurses encouraged me to enroll into the program. It was also very helpful that my employer was also very supportive and helped to pay for my tuition and book costs.
What degrees or certifications would you recommend a nursing school student interested in your specialty?
Having a degree in Business is helpful in this field, but not needed, because it helps you to have a better understanding of the business functions of the company you work for. This is also helpful, if you ever want to branch into health care management.
What would you say to someone who is considering going into nursing?
I would encourage anyone that has a passion in helping others emotionally and physically to look into the nursing field. It is also very important to have a full understanding of your overall goals and utilize any career guidance your school may offer. I would also encourage future nursing students to looking into employee tuition reimbursement programs that their employers may offer.
What should someone graduating with a nursing degree expect in the next few years?
The future of nursing is becoming very diversified, and a wide variety of fields are now hiring nurses onto staff, including law firms, insurance companies, law enforcement offices etc. This makes for a very exciting time for nurses!
Still Looking for a Nursing Program?
Here are some of the most popular nursing programs. On each page you will find a detailed writeup of the program, specific courses, and even schools that offer that program that are currently accepting applicants.