Consider one of the following online programs currently taking applications now:
View more online featured programs:
AD
Consider an Online Program Currently Accepting Applicants
View more online featured programs: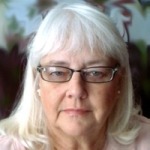 Kathy Quan, RN, BSN, PHN is a registered nurse, published author, and freelance writer covering topics across the nursing field through her publications and websites. NDG sat down with Kathy to discuss the ins and outs of hospice care and her advice for hospice nurses.
How did you come to work in hospice care?
I've been a nurse for more than 30 years. I worked for 2+ years in med-surg. I was an assisted head nurse, but not happy. I fell in love with home health in nursing school and when an opportunity came up to make the change I jumped at it and never looked back. I didn't work for a few years when my children were little, but I've been working pretty stead for 20+ years now. I've been a field nurse in hospice and home health, nursing supervisor, branch manager, staff educator, and quality improvement specialist. I took a couple of years off and started writing about nursing for About.com. That lead to writing 5 books, and then I returned to quality improvement for hospice.
What exactly is hospice care?
Hospice is end of life care. It's about making people comfortable and offering them a quality of life in their last months. It's about being there to support patients and their families and caregivers in the last days and hours and making the journey peaceful and dignified.
What is your favorite aspect of hospice care?
I don't do hands-on care now. I review charts and provide quality improvement projects. I participate in team meetings in ach of our four hospice offices and love hearing about the genuine compassionate care our staff is providing for our patients.  I love being a resource and able to research answers for the staff.
What do you find to be one of the biggest challenges of working with hospice patients?
One of the biggest challenges is getting out the word that hospice is not just for those finals days and hours. To qualify for hospice the patients prognosis needs to be terminal within the next six months given a normal course of events. Some patients have been on for more that 2 years, but still qualify.  We don't have a crystal ball, and not everyone declines at the same rate. The import point is that when hospice care is started long before the patient is actively dying, we have the time to help them adjust to a declining state and to control symptoms such as pain, anxiety, bowel issues, behavior problems associated with dementia, etc.  We help them have quality to their last days and we support their loved ones through this difficult journey.
You've been in the nursing field for 30 years.  What types of changes have you seen in the nursing field  over this time period?
The pendulum swings back and forth between an extreme shortage of nurses and an abundance of nurses. I've seen employers struggle to find staff and nurses being able to demand salaries, benefits and perks; and I've seen nurses struggle to meet the demands employers put on them when there are 5 nurses waiting to fill their positions. Both extremes have produced good and bad results. Research has proven that nurse to patient ratios affect mortality rates and outcomes. The level of education of nurses has also been proven to affect outcomes. Hopefully as we move forward we'll be able to use this knowledge and help improve the health status in this country and around the world.
What type of certifications or on the job experience prepared you to work in this specific area of nursing?
When I was in nursing school, they were just beginning to offer certification with the BSN. The first was the public health certificate (PHN) and I earned this in my last semester.  For many years it was required that you have a BSN to work in the home health field, and if you aspired to management you had to have the PHN. Much of that has gone by the way side due to shortages of nurses over the years. Those of us who have our certification see a difference in the level of care. I strongly encourage nurses looking to work in home health or hospice seek a BSN with a focus on public health care and palliative care.
Hospice care seems that it might be emotionally draining sometimes.  Are there certain traits that a person needs to possess to work in this area of nursing?
Hospice is very draining and at every opportunity we strive to support our team members through the ups and downs. It does take a special personality to work in hospice. You end up giving much more than in many other fields. Hospice nurses also have some of the most wicked senses of humor. Laughter does heal. So do tears. We learn to cry with the patients and their families, and we learn that we bring a huge gift to these people who are making this journey.  Patience, compassion, empathy, stubbornness, advocacy and flexibility are some traits that are essential to hospice nurses.
What advice can you give to aspiring hospice nurses to prepare them for a career in hospice care?
Have a strong background in med surg nursing. This will provide you with the tools to assess patients and have a broad base of experience to draw from.  Understand that hospice care is about comfort care and rehabilitative efforts are no longer being sought. However, safety measures are of the utmost importance, as are energy conservation techniques. You have to have strong teaching skills and be able to deal with family members with varying abilities to let go. You have to advocate for the patient and be able to defend that point.
As far as education and schooling is concerned, what advice can you give to aspiring nurses?
Research has shown that the higher the level of education the nursing staff has, the better the outcomes for the patients. Get as much education as you can afford. And then keep your mind open to learning something new everyday. Don't stop growing. Technology makes it possible to have answers at your fingertips. Stay current with technology and put yourself in a place where you have the opportunity to learn new skills as they come about.
As for your website, The Nursing Site, what prompted its creation and where is it heading?
When About.com disbanded the nursing site on their platform, they allowed me to take all of my content with me and I started TheNursingSite.com and established TheNursingSiteBlog.com to house much of that material and to continue to build on it. I strive to provide information to established nurses, new nurses, student nurses and those who are considering a career in nursing. I hope to continue to build on this for as long as possible. I also have 2 sites for home health professionals and a blog about caring for aging parents.
Any "best advice" you can give to a young person thinking about becoming a nurse or someone thinking about a career change?
I've said it many times: Nursing is one of the most rewarding and yet challenging (physically and emotionally) careers. Anyone thinking about a career in nursing needs to investigate and if possible spend time shadowing a nurse. A desire to help others is a core requirement, but there's much more to becoming a nurse. You have to have math skills and a strong understanding of sciences such as anatomy and physiology and chemistry. Nursing isn't for everyone. If it turns out not to be for you, you may find a supporting health care opportunity that lets you live out the desire to help people.
For more information see KathyQuan.com
Still Looking for a Nursing Program?
Here are some of the most popular nursing programs. On each page you will find a detailed writeup of the program, specific courses, and even schools that offer that program that are currently accepting applicants.