Consider one of the following online programs currently taking applications now:
View more online featured programs:
AD
Consider an Online Program Currently Accepting Applicants
View more online featured programs: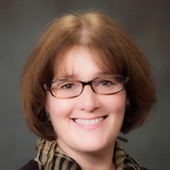 Dr. Marianne Shaughnessy has been working in the Gerontological field for well over ten years. As the president of the Gerontological Advanced Practice Nurses Association, Dr. Shaughnessy works hard to ensure GAPNA's continued growth. Packing a PhD, ANP-BC, and a GNP-BC, Dr. Shaughnessy is at the forefront of Gerontology.
Tell me a bit about your current position.
I currently have a dual role.  I am a faculty member at the University of Maryland School of Nursing, so part of my time is spent teaching nursing students and part of my time is at the Baltimore VA Medical Center where I am the Associate Director of Education and Evaluation at the Baltimore VA Geriatric Research, Education and Clinical Center. In this role, I develop educational programs in best care practices for older adults across disciplines and engage in a program of research with older Veterans in inpatient and outpatient settings.
What exactly is the Gerontological Advanced Practice Nurses Association and what is Gerontological care?
The Gerontological Advanced Practice Nurses Association [GAPNA] is a group of advanced practice nurses who have a common interest in the care for older adults.  It is comprised of nurse practitioners, clinical nurse specialists and other nurses with and without advanced degrees who have devoted some part of their professional practice to the care of older adults.
Does it differ from Geriatric Care nursing or is just simply synonym for geriatric care?
The word "geriatric" generally refers to the practice of geriatric medicine, or physician practice.  "Gerontological" is a broader term generally used to refer to the study of aging and applies to multiple disciplines.
I know you've done some intensive research into patient rehabilitation following strokes.  What types of findings were you able to draw from your research?
Most researchers work as part of a team, and our team has done some great work with older adult stroke survivors in investigating models of exercise to improve cardiovascular fitness and function in persons disabled by stroke.  The take home message from our fifteen years of research thus far has been that after stroke, any kind of exercise is better than none and it is possible to improve function for most people with exercise, no matter how long it has been since the stroke.  The important thing is to start slow and build gradually, and make sure that you consult a physician and physical therapist (if available) prior to beginning exercise to make sure you are doing so safely.
Was there any particular event or reason why you became passionate about stroke research?
I was lucky enough to have been hired as a new nurse practitioner by a nursing faculty member at the University of Pennsylvania, Dr. Fay Whitney, who had started a nurse run primary care program for stroke survivors.  She shared her passion for providing the best possible care to stroke survivors with me, and set me on the road to a clinical and research career.
I know you were instrumental in creating several rehabilitation systems for stroke victims.  One involves treadmills and a group exercise program? What exactly does this program entail?
At present, I am working with our team in testing the effects of a treadmill-training program, which helps develop cardiovascular fitness and endurance, and a group exercise class, that focuses on balance and gait training.  We are starting stroke survivors in one program three times a week for six months, and then switching them to the other exercise program.  The idea is to identify in which order the exercise should be introduced to capture the maximum effect on functional outcome.
What type of advice would you offer to someone who has an older family member who recently suffered from a stroke?
Keep providing support as you can.  A stroke is a sudden, life-changing event that many are not prepared to handle, physically or emotionally.  Dealing with a new onset functional disability takes time, and often stroke survivors will become depressed.  Watch for the symptoms of depression while encouraging the stroke survivors to take back control of their health.  This includes maintaining an appropriate diet and medication regimen to control risk factors and exercise with guidance or supervision from a healthcare professional.  The road back from stroke can be a long one – it is important to realize that small successes will cumulatively lead to large success.
Are there any specific qualifications a family member should look for when research rehabilitation programs or hospitals for post-care?
Immediately after the stroke, it's a good idea to look for a stroke-specific rehabilitation program if you can find one.  These programs are specially designed to identify common problems following stroke and data demonstrate better outcomes if rehabilitation is started in a stroke-specific environment.  If such care is not available, family members can look online at the American Stroke Association and the National Stroke Association for guidance regarding ongoing care for their loved one.
What is one of the biggest accomplishments of the organization?
GAPNA is the only professional nursing organization dedicated to proving ongoing education, advocacy and networking support for advanced practice nurses caring for older adults.  Our annual conference provides significant continuing education in best practices in elder care and attracts hundreds of advanced practice nurses each year.  Our membership has grown consistently over the years and we just celebrated our 30th anniversary as an organization.
What does your role as President entail and how long have you held this honor?
As President, my job is to serve the membership.  I represent the organization's interests in larger groups, and work the rest of the Board to move our strategic plan forward.  This is a volunteer position, so each President has this responsibility only for one year. 
Do you believe there are certain characteristics one needs to possess to work in geriatric care that differ from skills/traits needed to work in other areas of nursing?
Working in any area of nursing requires a passion for the people you serve, so naturally, an affinity for older adults is a plus.  It's also helpful to have patience, since older adults generally don't operate at the speed younger ones do, but just as important to use that time for careful, thoughtful approaches to the complex health and social issues that can come with aging.
What is your favorite part of working with the elderly?
Learning from my patients.   I find older adults have slowed down and will often share their acquired wisdom won from experience, if we take the time to listen.
What do you find to be the most challenging aspect of working with this demographic?
Helping families who are struggling managing the needs of aging parents and grandparents.  Finding appropriate and affordable support services in the community can be a real challenge.
What advice could you offer to someone who is currently interested in working as a geriatric nurse?
Gerontological nursing is a growth field.  Nurses who develop expertise in this area can expect to be highly valued as time goes on.  The U.S. population is aging and as a society we are still struggling to figure out how our health care system will be able to manage the foreseeable needs of an aging population with finite resources.  Gerontological nurses will play a key role in and developing and testing models of care to maximize health and wellness in the context of aging.
What can we expect to see from you in the future career-wise? (Any new case /research studies, etc)?
Good question.  There is still a lot to do in the educational and research realms.  We have a society that is getting older by the minute, and preparing a healthcare workforce to take care of them will probably be my professional priority for some time to come.
Still Looking for a Nursing Program?
Here are some of the most popular nursing programs. On each page you will find a detailed writeup of the program, specific courses, and even schools that offer that program that are currently accepting applicants.