Consider one of the following online programs currently taking applications now:
View more online featured programs:
AD
Consider an Online Program Currently Accepting Applicants
View more online featured programs: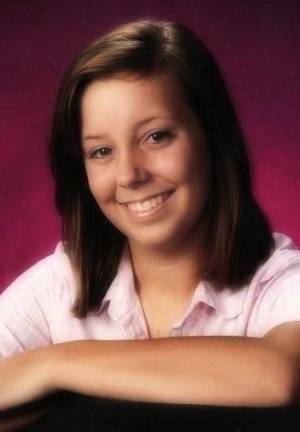 What is your current position? How did you come to be in this position?
I am currently a nursing student. I am pursuing a bachelor of science degree in nursing, which will prepare me to sit for the RN exam. I came to be in this position by transferring to Regis College and enrolling in their full-time undergraduate program.
What are your roles and responsibilities?
My current role is being a dedicated nursing student. My responsibilities are to maintain exceptional grades and a high GPA. I am currently taking many general education courses in the sciences which are foundations for a nursing career.
What are the challenges of your current position?
The challenges a nursing student faces can be very stressful. You must maintain top grades, which require lots of studying and memorization. The subjects are very difficult as well, such as Chemistry. It is also challenging to achieve high academic grades and balance a social life. There are plenty of times where I have had to stay in the library making anatomy flashcards instead of go out with my friends. Balance is a very important aspect in a nursing student's life.
What influenced you to go into nursing? What influenced you to choose this specialty?
I was lost at the University of New Hampshire, switching majors all the time and could not find what I wanted to do for the rest of my life. I enrolled in an emergency medical technician (EMT) course and instantly knew I wanted to be in the healthcare field. I decided to pursue the career path in nursing and would ideally love to be an emergency room (ER) nurse. This specialty would allow me to stay on my toes and would provide an exciting job experience.
What degrees or certifications would you recommend a nursing school student interested in your specialty?
If you are interested in emergency medicine I would highly suggest taking a first responder or EMT training course. That way you can work during nursing school and get hands on experience with trauma. I would also recommend shadowing a nurse in the hospital to see how the job would really be.
What would you say to someone who is considering going into nursing?
I would say it is not easy and you will have to work your butt off but that it will be worth it. Not many other jobs allow you to save lives and make a difference on a daily basis.
What should someone graduating with a nursing degree expect in the next few years?
Someone graduating with a nursing degree should expect to pursue a job in any health care facility. The important thing about a recent graduating nurse is to get experience in the field and actual on the job training. If you intend to specialize I would expect to receive specific certification and possibly further education.
Still Looking for a Nursing Program?
Here are some of the most popular nursing programs. On each page you will find a detailed writeup of the program, specific courses, and even schools that offer that program that are currently accepting applicants.