Consider one of the following online programs currently taking applications now:
View more online featured programs:
AD
Consider an Online Program Currently Accepting Applicants
View more online featured programs: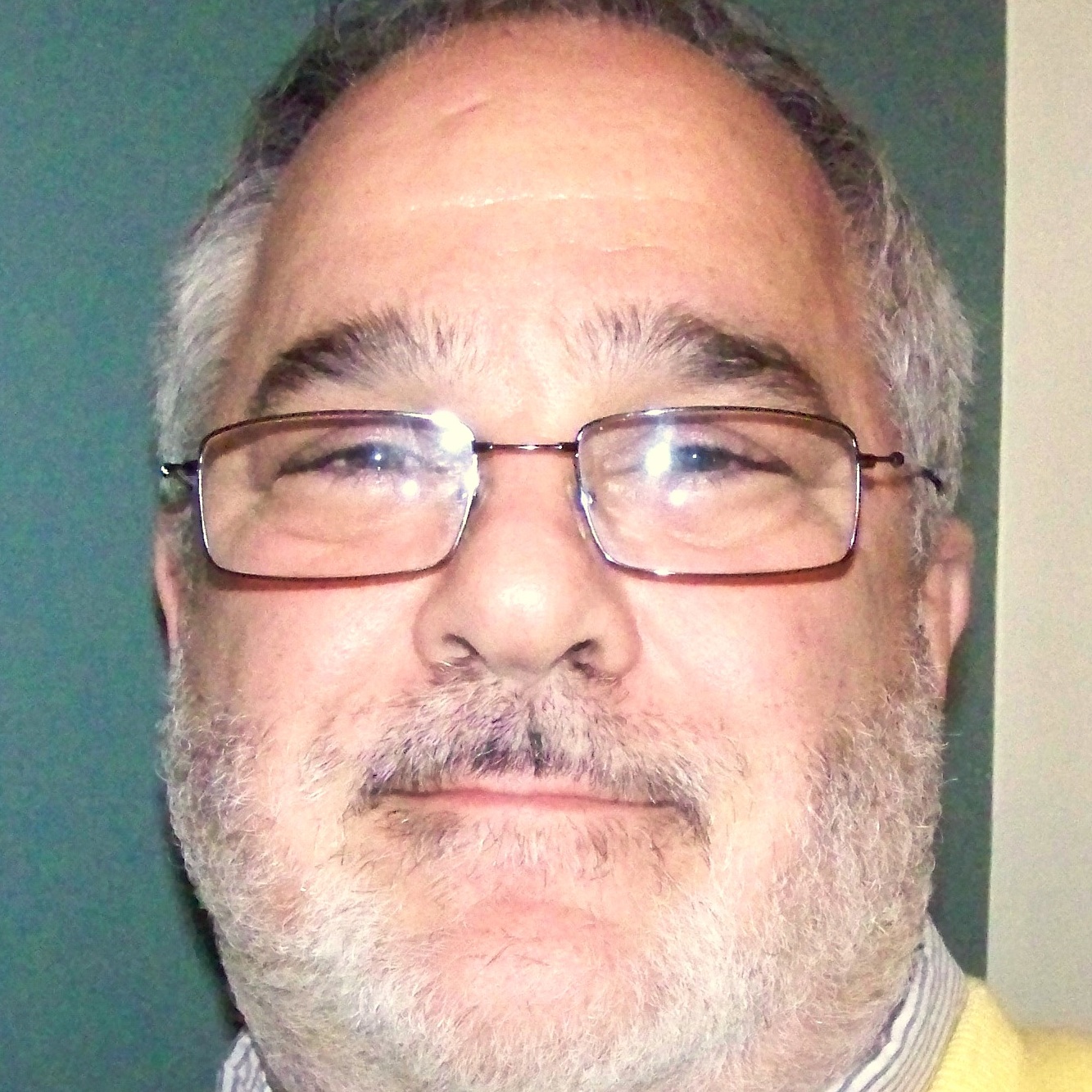 What is your current position? How did you come to be in this position?
My current position is Nurse Manager at Hematology Oncology Specialists of Cape Cod. It was a long journey to this position, but one for which I am proud, and one in which I learned that as long as you stay true to yourself, show caring for the patients under your care, don't stagnate in the same type of nursing, and have some creative outlet, you can stay motivated.
My journey took a detour starting in December 2000, when my father died of tracheal cancer, metastasized to the lung. I found myself, frustrated, working at my home town hospital. After 21 years, there was a declining census, loss of services and physicians, and non-progressive nursing leadership. I had spent my entire career in critical care, keeping up my skills, while managing the ER, ICU/CCU, Cardiopulmonary Service, and Stress Testing. I had one assistant. It was a nightmare of a job, but the norm for many community hospitals where managers have to wear multiple hats. This job had grown into a nightmare, and additional support was not forthcoming. It is like the story of the frog that, when put in boiling water, jumped out, but when placed in cold water that was slowly brought to boiling, stayed in and died. If a new person interviewed for the position I held, they would never accept the job. I was able to do it because I grew with the expansion, and learned to deal with it. I became accustomed to the hot water.
I began looking on line for professional opportunities, and found myself having a 1 ½ hour phone interview for a nursing manager position for a Southeastern Massachusetts coastal hospital with one of the busiest Emergency Departments in the state. Three weeks later, I was having several face to face interviews with various levels of leadership, and found that I felt comfortable with the ER department. A week later, I was offered the job. I agonized over that offer. Not only would I be leaving a 21 year tenure at my hometown hospital, I would be leaving my hometown, and my progressively ill mother who depended on me and my RN wife for her healthcare needs. After deliberating for three or four days, I accepted the position and moved by myself one month later, in March 2001. My family followed in June. By the way, remember the frog that jumped out of the hot water? My previous employer couldn't find an individual willing to take on the position that I held, so they hired three managers to replace me.
I worked as one of two ER managers for 2 ½ years, when I was asked, on a temporary basis, to cover as RN director of the inpatient psychiatric unit. After a few weeks, I was asked if I wanted to stay on as the permanent director, or return to the ER. As much as I loved critical care, I accepted this new position for the experience, and because I knew I could help this staff who had been kept isolated for years in a separate building on campus. It was quite a learning experience, but you learned quickly that all you had time to do for these patients was to stabilize, teach, and reenergize these patients in the 5-6 days you had them. Most would never live an easy life. All you could do was to give a little of yourself while they were under you care.
Three years later, I decided that I had had enough of this experience, and returned to the ER as an educator. Three months later, when the hospital announced a $30+ million dollar deficit, the education department was blown up, and two of us were laid off on the same day. There were to be 350 more hospital wide lay offs following. I considered myself lucky, because there were jobs advertised, and there were few of us looking at that point. After 2 months on unemployment, I saw an ad for an Oncology RN position. Although I had no experience in Oncology, I felt with my years of critical care experience, and psych experience, that my skills would help me do well in this new venture. I was interviewed by the owners Drs. Victor and Ann Aviles, founders of Hematology Oncology Specialists of Cape Cod, and was offered the position. I liked what I saw, and liked the caring and progressive philosophy of the Aviles'. My first day was May 8th, 2008.
What are your roles and responsibilities?
After taking an initial Oncology course, I was taught how to handle and mix chemotherapy agents, and work with our specialized patients. The orientation lasted for three to four months. We then had some personnel changes, and it was announced that I would be Nurse Manager of the infusion suite, and would be co-manager of the clinic.
I am responsible for maintaining quality of nursing care, scheduling nursing for adequate staffing, orientation of new nurses, ordering medications, supplies, and to be fiscally responsible in doing that. I write, and review policies, make sure we practice within standards of care. We have a lab, and I am the principle user, responsible for regular analyzer maintenance, and to be sure we follow all regulations under CLEA, and work with Dr. Ann Aviles, who is also the lab director.
I work closely with the physician staff, Dr. Victor Aviles, and Dr. Jennifer Crook, to make sure we maintain a safe environment for our patients and staff, and to help set policy for the entire organization. We have a great organization that continues to grow, and are the only cancer center on upper Cape Cod. I also meet with the local hospice providers that mutually care for our patients. We discuss patient condition updates, and how we, as a team, can better care for these patients, and to meet their needs, some of which will be their last.
The most important thing I do as a nurse manager, is to listen and learn from my RN colleagues. We have a superior staff that have varied professional and life experiences. Annmarie is IV certified, and worked in the IV infusion field before coming to us. Deborah is a previous Air Force RN, and concurrently works in anti-terrorism and public health. Karen is a relatively new RN, who had been a veteran Wall Street Trader, but knew she had always wanted to be an RN. Ellen is our newest RN who is per-diem, and is new to Oncology.
These RN's are talented, caring, and experienced. They offer different views on resolving issues. We either vote on a resolution, or I choose one based on fiscal support, and the needs of the physician group. Care decisions are always patient oriented. We all feel that if the patient is put first, correct decisions will be made. We nurses work well together, and we frequently hear that through patient comments. Patients consistently comment on our team work, and our ability to efficiently care for the average 35 patients that the infusion suite sees on a daily basis. This is in addition to the 15-20 patients that each physician sees in the office side of the clinic. There are three RNS scheduled daily. I am proud to work with these professionals. They help make us a well known cancer center of upper Cape Cod. The Boston hospitals refer patients to us frequently.
What is the most fulfilling aspect of your job?
The patients are the crux of our professional fulfillment. In my 30 years in nursing, our patients, regardless of whether they are cancer patients or hematology patients, are the most hopeful, caring, and grateful that I have had the honor to care for. Don't get me wrong, Critical Care is thrilling, and is conducive to constant learning. There is nothing more exhilarating than to care for a patient having a heart attack. You have to be on your best when caring for an MI patient, and to be ready for any emergency such as a lethal arrhythmia. It is rewarding to have successfully cared for that patient. In the ER, you have to be ready for any emergency that walks or is carried in. This type of environment is stressful, but keeps your skills honed, and your confidence high. Patients sometimes thank you for saving their lives.
In Oncology, patients come to you with a diagnosis of cancer, which they perceive as a death sentence. They are scared of their future, the therapy you are going to give, and the hope that we can save them. At the same time, they have a strength that others don't have. This strength will carry them through the rough chemotherapy and radiation therapy, the endless testing, the waiting for test and scan results, travel, etc.
Even through all of that, those same patients always ask how we, the staff, are. They are concerned if we are out with the flu, or have an injury, or are working hard on a day when we have 50 patients. They are thankful for their care, and say so when they leave each day. It is this strength and caring for others, in spite of what they are going through, themselves, that I find so fulfilling.
We try to maintain an uplifting, happy environment for our patients. We play music appropriate for their various age groups. Needless to say, Swing Era music is played the most, and is my favorite. It is not uncommon for me to sing along with the music, and, of course, who can fight the urge to dance to swing when you hear it? Yes, I may not be invited to Dance on TV, but I can move! This is part of what we offer our patients. Love, music, and dance along with chemo. They love to hear their generational music. It brings back good feelings, and I have to believe that this is as important as any medication we can give. Additionally, all of our patients are given a hug, or at least a touch when they leave. Most look forward to that hug. Its affect lasts until their next visit to us. This is another fulfilling part of what we do. Yes, there are sad times when we lose patients, but if you know your limitations as a giver of health care, you will know that all you can do is give a part of yourself to your patient, help them with their immediate needs, work as a team to help them transition through their illness to either a remission, or to their death. If that includes singing, dancing or being a highly trained Oncology nurse, then you give them what they need at the time. When they give you a kiss, or a plate of brownies, or a box of chocolates, or eyes full of thankful tears, you know you have met the needs of your patient. What can be more fulfilling?
What are the challenges of your current position?
We are a relatively small organization, compared to other hospital based clinics. We do see about 2000 patients annually, and the infusion suite sees 30-50 patients daily. There are cancer centers near us, so we have to constantly maintain our competitive edge. We are well known for our exceptional caring, progressive medical and nursing staffs, and consistently meeting the needs of our patients. Our patients, some who came from other cancer centers, tell us that they have never felt so comfortable and never surer that they are being cared for under the most up to date medical care offered.
There are few community based cancer centers because of the cost to run them. Ann Aviles and I are constantly monitoring drug costs, and finding distributors who can deliver them as cheaply as possible. That means that I order drugs from 5 different distributors at any given time, which can be very time consuming. With a 4 million dollar annual drug expenditure, we have to make sure we are buying as low as possible, especially with insurance companies constantly reducing reimbursement. Additionally, I meet with supply distributors to make sure they are giving us rock bottom pricing.
Additionally, several drugs have become unavailable because of a manufacturer back order. They may be available in limited quantities, so I have to try to find distributors that may be able to supply us. Over the last 2 years especially, the FDA has closed the three major manufacturers of generic drugs for upgrades. It has become a constant struggle to find certain drugs, and keep ahead of this supply game. It is the patients that are the victims when this happens. Sometime, a life saving drug just isn't available. This is the challenging, and saddest moment when we have to let a patient know that their care has to be delayed, or another regimen has to be started that may be less effective.
As the nurse manager, I sometimes find it stressful to perform all of the managerial duties in addition to ordering drugs, supplies, hold meetings with outside providers, drug reps, and take my own patient assignment. I am an expert at inserting IV's, so I am frequently called upon to start other nurse's IV's, confer with them about patient care issues, and make sure we keep a steady flow of patients through the infusion suite. Infusion patients seldom have to wait past their scheduled time. It's challenging to keep on schedule while meeting patient needs, giving them complicated drug regimens, education, e-scribing prescriptions, and making sure they know how to deal with issues at home. It takes intense team work, and our RN staff is the best at meeting these challenges.
The greatest challenge is to lose a patient, or to work with a patient that has little time left. It is especially poignant when you have established a closer relationship with certain patients. I find that there are days that I go home feeling drained after caring for an imminently terminally ill patient that has been with us for years, and one who has fought with every bit of their energy, and keeping the most positive life perspective. When they have come to point of losing their battle, and you see it in their eyes, it challenges even the most seasoned RN to maintain a professional, therapeutic behavior. Enough of that.
What influenced you to go into nursing? What influenced you to choose this specialty?
Although I don't tell people to go into nursing for job security, that is exactly why I did. I had an Associates degree in Liberal Arts, and was working in dead end part time jobs. I found myself on the unemployment line in 1980. Back then, it was easier obtaining welfare then unemployment benefits. I had received 30 days of unemployment, when my wife, who had recently graduated from Nursing School told me, "If you go into nursing, you'll never be without a job." I was the man of the house, so I HAD to have job security! Two weeks later, I was enrolled in a local Hospital based Diploma school. It was the best decision I ever made. Please don't misunderstand, I had planned on going into a service based profession. Job placement testing showed my highest scores in social work, music therapy, teaching, and yes, the priesthood. Nursing was related to these fields. I fell in love with nursing. I was in a very difficult school, proven by the fact that my class started with 50 students, and only two of us graduated!
I had taken my LPN boards after my second semester, so I worked briefly at that capacity until I graduated. I immediately, upon graduation, started working in ICU/CCU. I was one of two nurses that were allowed to transition into ICU as a GN. It was exciting. The hours weren't, however. I had to work two weeks of evenings, and two weeks of nights every month. After 2 ½ years, it became exhausting. I was asked if I wanted to become a part time nursing supervisor, for which I agreed.
This was such an honor especially in a small hospital. To become the resource for the whole nursing staff, to be the acting administrator on off hours! Wow. Unbeknownst to me, this was the beginning of my management career.
It then happened that the full time day supervisor permanently hurt her back and had to give up her position. I was asked to permanently fill that spot. For the next 10 years, I was the day supervisor, while working part time in ICU and the ER to keep up my patient skills. If there is one message you take away, it is to maintain your skills, and to try new areas of nursing to help prevent burnout.
At the end of ten years, day supervisors were obsolete. It was shortly after that, that we reorganized critical care services, and merged ICU, ER, Cardiopulmonary Services, and stress testing, including nuclear stress testing into one department, for which I was named Director. I did this until I accepted the position on Cape Cod. As previously stated, I ended up in Oncology/Hematology because of outside influences. The important thing to remember is that I varied my professional experiences, maintained critical skills, all of which culminated into my current position, for which I utilize all of my skills. You need to have psychiatric skills, to help patients with emotional times, critical care skills for those rare moments when patients may have an anaphylaxis to a medicine, and you have to stabilize them. You also have to possess excellent time management skills. That is how I arrived to the present.
What degrees or certifications would you recommend a nursing school student interested in your specialty?
In 2007, I began working on my Masters Degree in Healthcare Management, of which I completed in 2010. It is my belief that RN's should be Bachelor's prepared. Although someone can receive an Associates degree in nursing, or a Diploma to enter the profession, they should immediately go on to complete their Bachelors degree, or BSN. Only by attaining advanced degrees, will Nursing, as a profession, advance. Many hospitals now require a BSN, and will hire a Bachelors prepared nurse first. It is becoming more of a standard for Nurse Managers to be Masters prepared. Throughout my career, I maintained BLS, ACLS, and am currently working on an Oncology certification. Obtaining certifications are important in maintaining higher patient care standards, to standardize care, and for building our knowledge base as a profession. Most employers know the benefits of having an educated staff, and so are willing to pay the costs of obtaining certifications, and offering tuition help toward higher degrees. Don't forget joining specialty nursing societies. They help to advance our profession, and offer continuing education, for which you should always pursue.
What would you say to someone who is considering going into nursing?
Go for it if you are willing to work hard, sacrifice some social life while having to work odd shifts, weekends and holidays, and only if you can be compassionate and caring. Your reward will be knowing that you ARE making a difference in your patients' lives, that you are doing the work that most people are unable to do, and you will earn a decent income. Nursing is as rewarding as the time, determination and empathy you are willing to invest. As you progress, you may want to do less patient care and more policy writing, research, management, etc. That's the nice thing of our profession. There is always an opening in a field of interest. As a manager, I always felt that one of my primary responsibilities was to create the best work environment for my staff, so that they could provide the best nursing care possible. You can progress as far as you want, including obtaining a Doctorate in Nursing, which will afford you an opportunity to teach, research, and otherwise advance the profession. At any level, nursing is as rewarding as you make it.
Remember to have a creative outlet in your private life. Families are directly affected by a member that may be tired after working many night shifts, weekends, and after having cared for a difficult patient. Decompressing, by doing something that relaxes and stimulates you, will help to dissolve that stress, and renew that caring part of you. I am a violist and found playing in a symphony orchestra, or a string quartet, or just playing duets with another renewed my sense of being while melting the stress like a burning candle.
What should someone graduating with a nursing degree expect in the next few years?
Expect huge advances in medical treatments that will create new fields in nursing, changes in current care models, and increase the need for continuing education for nurses. Well educated nurses will find it easier to accept change.
Healthcare dollars are tight. We may see an entire change in healthcare funding in the next few years, which will impact how we do our jobs. Nursing may, for the first time, be able to charge for patient care, which would be a gigantic leap for us. We would become a revenue source rather than a "Cost Center."
Cures for certain disease entities, such as cardiac disease, would greatly affect nursing as we know it, but would afford the opportunity to adopt a different approach that would include preventative nursing care, which is becoming more prevalent today.
The nurse who is a forward thinker, and can be creative regarding cost containment while creating the highest standards of care, will be the most successful. Those skills are developed while obtaining a higher degree, and sharpened while on the job.
In the final analysis, being a good nurse takes someone with empathy, caring, a sense of humor, and sophisticated skills to take these qualities, intertwine them with your nursing care skills to become a force within our profession that can give expert, empathetic, fiscally responsible care to your patients. Your healthcare organization is only as successful as you and your colleagues are professionally successful.
That will be the responsibility that you carry as a professional. You are only one link in the chain, though. It is incumbent upon you as a professional to help your colleagues become the strongest links they can be. This team work will ensure that the chain remains as strong as possible to support our profession, and to ensure that there are enough nurses to care for our ever aging population, of which I am becoming a member!
Good luck to all of you considering nursing as a profession. You will never have a dull moment. Keep the torch lit! It is a light on our humanity!
Still Looking for a Nursing Program?
Here are some of the most popular nursing programs. On each page you will find a detailed writeup of the program, specific courses, and even schools that offer that program that are currently accepting applicants.