Consider one of the following online programs currently taking applications now:
View more online featured programs:
AD
Consider an Online Program Currently Accepting Applicants
View more online featured programs: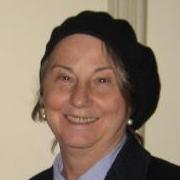 Ruth C. Shinnar, RN, MSN, has worked as a neuroscience clinical nurse specialist at New York's Comprehensive Epilepsy Center at Mountefiore Medical Center for over twenty years. Nursing Degree Guide recently caught up with Ruth to gain insight into her role in Children's psych nursing and as President of the ACNN.
What is your current position with the Comprehensive Epilepsy Center at Montefiore Medical Center in New York?
I am a clinical nurse specialist in neuroscience working for the Comprehensive Epilepsy Management Center. I have worked there for twenty-two years. Before that I was employed as a staff nurse, head nurse, nursing supervisor, nursing instructor, nurse consultant and clinical nurse specialist.
What is the main goal of the Association of Child Neurology Nurses?
ACNN's mission is to promote excellence in child neurology nursing practice through the development and support of nurses caring for children with neurological conditions. We aim to advance standards of care, provide educational opportunities, foster research and facilitate regional and international multidisciplinary collaboration. As President, I serve one year as president- elect, then two years as president, followed by one year as past- president. The projects we work on are initiated by the members. We have networking potential through the organization and members who are interested in certain specific areas can brainstorm and create projects and research activities that they are interested in. Currently, we have a group who is looking at best practices using the ketogenic diet and a Modified Atkin's diet for epilepsy.
I know you work extensively with children who have been diagnosed with epilepsy.  If you could offer advice to parents who have a child diagnosed with epilepsy, what would it be?
To try to treat the child as "normally" as possible, without being too restrictive or overbearing because of the epilepsy. And to a child/ youth with epilepsy, I would like to stress the importance of good health in taking care of one's body in general.
What major strides (in your opinion) have been made over the years in relation to epilepsy maintenance, medication, treatment, etc?
Over the last twenty years there have been many new drug treatments that carry fewer side effects than the older drugs. Surgery is becoming more common and advances in surgical procedures and equipment has made it much more safe and effective. Yet, we are just beginning to open up the science of genetics and understand how genes affect epilepsy. Many of the types of epilepsies once called idiopathic will have etiologies linked to genetic mutations.
Did you have any particular defining moment that prompted you to devote your career to child neurology nursing/research?
Not one thing in particular; neurological nursing is very fulfilling because nurses can help and care for people who may have physical limitations due to chronic illness. These people may need to adapt to restrictions, nurses can help with that. However, there are many areas of acute care and hospitals that are of interest to me like urology, the operating room, emergency and ambulatory care. Other areas that are quite diversified in terms of practice include school nursing, occupational health nursing and prison nursing.
What is your favorite aspect of your job and what do you find most challenging?
My favorite aspect of the job is my contact with children and their families. The most challenging part of my job is caring for children who do not improve over time, even with the best that medicine has to offer for treatment there are still times when nothing seems to help medically. That's when you have to look deeper into the situation and try to bring some hope into it for the family.
Finally, if you could offer one piece of advice to someone considering a career in nursing, what would it be?
Nursing is a great career; you have to like people, want to help them, be able to keep an open mind, and have lots of energy both physically and emotionally.
Still Looking for a Nursing Program?
Here are some of the most popular nursing programs. On each page you will find a detailed writeup of the program, specific courses, and even schools that offer that program that are currently accepting applicants.