Consider one of the following online programs currently taking applications now:
View more online featured programs:
AD
Consider an Online Program Currently Accepting Applicants
View more online featured programs: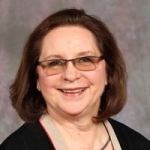 Susan Sims-Giddens, BSN, MSN, EdD,  is currently an associate professor and director of the online BSN to MSN program at Missouri State University. NDG sat down with Susan to discuss the benefits of online education and how distance-learning is becoming ever more valuable.
What exactly does a Program Director at a university/ college do?
A program director communicates with interested students in the office, online or via e-mail about the program; reviews any previous transcripts; writes a plan of study; discusses available scholarships or financial aid; assists students to register; tours students through the department or skills laboratory; and participates in department, college, and university recruitment events held on campus.
What certifications are needed to hold a position such as yours?
I am a Master Advisor and attend advisement workshops/seminars to know the newest information or changes in the admission or registration process.
There is a lot of debate over whether or not online education is an equal substitute for classroom education – do you feel that they are both of equal value?
Yes, both forms of course delivery, classroom and online, provide students with the education they need to be successful.  However, not all students are comfortable with the online delivery format. Advisors and faculty need to be aware of student learning styles to assist students to be successful in online classes.
How are students in your program able to create the feel of a classroom?
If students are taking classes in the classroom on campus, as well as an online class, they may meet on a regular basis to discuss class content and complete group projects. The meeting time gives students that sense of class cohort and peer interaction.
Are they continually interacting with teachers and other students?
Yes! How? Our students communicate through Discussion Boards, Group Wikis, Group Blogs, and via e-mail on platforms such as Blackboard.  Students frequently communicate with faculty via e-mail, phone, and office appointments
Describe your role as program director
My role of Program Director is busy and exciting!  I meet new students on campus, as well as when I visit community colleges and participate in university recruitment events.  Every day is different whether I am talking about our program, teaching online, helping students register, visiting with students when they have questions or share their excitement when they reach their goal of graduation.
How do you and your colleagues help to facilitate the learning process for your online students?
We make sure students understand course expectations, answer questions, and explain content in a different way to enhance student learning.
Are students given the options of blending online classes with university-located classes?
Typically, students in the RN-BSN program are at a distance, perhaps in another state; or work full-time and are not able to attend on-campus class sessions in a Blended Course format. Students tell me that they enjoy the all online program because it meets their learning needs and gives them the opportunity to obtain a baccalaureate degree while balancing their work and family responsibilities.
Are the features of Missouri State's RN to BSN/ Distance learning education standard throughout most Universities?
I do not know about other universities, however, at Missouri State we are very aware of student learning needs, make our program accessible, and provide a strong foundation so they will be successful.  Many of our students, approximately 50 – 60%, do continue their education in graduate programs and complete master and doctoral degrees successfully.
Is MSU doing anything exceptional for this program/ distance learning that other schools are not?
Our RN-BSN Program is very community-based and this gives students the opportunity to learn about and participate in healthcare in the community where our clients live.  We have two courses with a clinical component, students at a distance may complete their clinical hours in a community agency where they live.
Where do you see the future of online education going?
The rapid rate of technology innovations will allow the number of online programs to increase.  Online education is convenient, flexible, and increasing in popularity with students. What an exciting time to be a student!
Are there any interesting developments in the distance education system right now?
We are continually incorporating new technology to make online education more accessible and allow students to have new experiences.  In one of our classes we are have a virtual study away so our students at Missouri State are learning and interacting with nursing students in Finland. Our global connection allows students to learn about cultural differences, healthcare delivery, nursing, and nursing education in another country without leaving the United States!
Still Looking for a Nursing Program?
Here are some of the most popular nursing programs. On each page you will find a detailed writeup of the program, specific courses, and even schools that offer that program that are currently accepting applicants.