Consider one of the following online programs currently taking applications now:
View more online featured programs:
AD
Consider an Online Program Currently Accepting Applicants
View more online featured programs: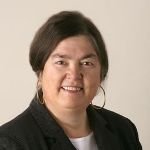 Wendie Howland has worked at many world-class health centers throughout her exciting career. She now specializes in life care planning for individuals with catastrophic conditions. NDG sat down with Wendie to discuss her career journey, life care planning, and her ever-expanding wealth of knowledge.
How did you come to work in the field of Life Care Planning?
When I started in nursing after I graduated from college, I was in critical care, working in a big post‑op area. Then I worked in a couple very excellent intensive care units. After a while I got a Master's in that and moved. I ended up working at a small community hospital here on Cape Cod. They closed their nursing education department after six years of my being there, so I got work as a case manager for a worker's comp case management company, about which I knew absolutely nothing. But because of my critical care background frequently I got fast tracked into the more catastrophic injuries.
So I started doing that, and I worked in worker's comp case management coordinating care for people who were injured for about 15 year or so. Then I looked into becoming a life care planner.
What exactly is Catastrophic Life-care Planning?
Life care planning is a process whereby somebody like me looks at everything someone is going to need for the rest of their life expectancy related to their catastrophic injury generally speaking.
Most people who don't have catastrophic injuries don't usually need this sort of thing. There are three constituencies that want to use the services of a life care planner. One is the plaintiff attorney who wants to know, "What is this going to cost to make this person whole or as close to whole as possible" and uses that number, among other numbers, to base their demands for settlement or for damages at trial.
The next is the defense attorney who says one of two things. One, "OK, our guy did it. What's this going to cost us?" Or two, "We're going to defend this case, and we want you to critique the plaintiff care plan and find out whether it's excessive or duplicative or not related to the injury."
The third contingency that wants a life care planner is the trust officer who, after all the legal proceedings are done, wants to know how to make the money last and how to spend it appropriately.
In addition to nursing certification, what types of credentials are needed in life care planning?
From a legal standpoint you don't need any certifications at all. From a practical standpoint, nobody is going to hire you to do this kind of work if you don't demonstrate your expertise and commitment to learning in a field by obtaining certification.
In case management there are two certifications that I hold. One is the CCM which is open to nurses and non-nurses. That requires two years working in case management under the supervision of another CCM or other sorts of things, a fair amount of education, continuing education, to maintain the certification, and, of course, you have to sit the exam and pass it.
I'm also certified in rehabilitation nursing, CRRN. That requires education and experience and sitting the exam and continuing education to maintain your certification. I'm also certified in life care planning. I'm a CNLCP. There are two life care planning certifications.
The CNLCP is for registered nurses only. Because of the particular responsibilities and autonomy for practice that registered nurses have under state nurse practice acts and under the American Nurses Association standards of nursing practice, we are able to, and actually in most cases we are mandated to, assess and guide and prescribe for human responses to injury or illness.
Take us through a typical day as a Catastrophic Life Care Planner
One of the things that I really like about this is I that I don't really have a typical day. My work varies so much day-to-day.
Yesterday I spent about half a day working on a life care plan, the part which looks at the patient's past medical history, her injuries, her treatment to date, and her present condition. I haven't even gotten to the part of planning for what she's going to need later. But it took me half a day to do a good job of that.
There are also days when I will go to an attorney's office to discuss his plans for a case. I'm also certified in legal nursing, so I have a little more background in that than some life care planners. But an attorney will ask a life care planner for information on potential damages or potential costs.
I may go visit a patient in his or her home to see what home modifications might be necessary to take a patient injured in their home to see what home modifications might be necessary, take photographs, take measurements. I may work with a certified rehabilitation specialist on a treatment plan.
I may work with someone who is remodeling a home for someone with special needs. Those people have great expertise in figuring out what's it going to cost to remodel a room to be accessible to this particular patient.
I may also go speak to a community group or a professional group on what I do or some aspect of things that I've learned about what I do.
I can't tell you there's a standard day because I do all kinds of interesting things.
What advice would you give to somebody who is considering a career in life care planning?
Well, I have to say that doing this kind of work is not something that I could have done in my 20s or even my 30s.
Most people that do this kind of work have been very seasoned and experienced in a lot of things. The critical thing, I think, if you want to be a life care planner is to spend a number of years being a case manager, because that gives you information on the continuum of care which is obviously what you're going to be looking at if you're looking at somebody's life expectancy. If you want to be a case manager, nobody is going to be interested in hiring you as a case manager if you don't know a fair amount about medicine and nursing.
I think if somebody wants to look at doing what I do, they're going to have to look at planning out a fairly long career, or it's going to look like a long career to a new graduate nurse in his/ her early 20s, because this is not something that he or she going to be able to do tomorrow.
I know a lot of kids that go to nursing school and they figure, "Well, I'll work for a year in the ICU, and then I'm going to go to CRMA school." I hear this all the time. But, one needs a lot of clinical experience to carry over into any sort of nontraditional nursing position.
The people that hire me hire me because I know those things. I know them because I've been doing them for a long time. A lawyer that wants to have a legal nurse consultant look at medical records for a case wants to have someone who has seen and produced a lot of medical records and knows how to ferret out information.
You can't do that without really extensive experience. So I would pitch this as a second or third career in nursing rather than, certainly, a first career in nursing.
Any advice for young nurses in general?
Really having a good grasp of what nursing is is generally beyond a nursing student. They look at nursing as what they see done in hospitals or long term care or skilled nursing facilities, which is where they do their clinical. Many don't really have a good sense of the myriad of other things that nurses do out here in the world. Nurses can grow. They can change. They can always learn more.
You may decide that you really want to get into a different line of work. You might find out that you're a really good teacher, so you might want to take that staff development job. But to take that you have to have a minimum of a Bachelor's degree in nursing.
You might decide that you really love high risk OB in the community, and you want to do a public health high risk OB program to bring that to the underserved population. You have to have a Bachelor's in nursing to do public health nursing.
You might decide that you want to work sort of mother's hours, so school nursing might be really cool. You have to have a Bachelor's for that. Anybody that is looking to be something else other than a bedside nurse has to have at least a Bachelor's degree in almost every setting.
Even bedside nursing now, hospitals are starting to require a Bachelor's degree. There's a minimum preparation or participation in a Bachelor's program, like an associate's degree to Bachelor's program. I can't stress that enough. I really can't.
People think, "Oh, well, we're all nurses. We all do the same work. We all get the same pay." Well, that's not true. Some don't have any vision of what nursing is. As students seeing in a hospital and seeing nurses as tasks, that may be true, but it's not true in the greater scheme of things.
So anybody that wants to think about having a career, a lifelong career in nursing, is much better off getting a good education early on. It's harder to get a good education when you're working.
What are you excited about now? Any more education or certifications on the horizon?
I have been considering getting my Ph. D. for a long time. I'm thinking about getting a doctorate in nursing, but it won't really help me for what I do.
In terms of more certification, I have the best certification, the top level certifications for my profession – but to keep them I need to keep up with my continuing education, so I'm always either attending conferences for continuing education purposes or speaking at them.
I'm also the editor of the "Journal of Nurse Life Care Planning," and I learn a tremendous amount from the articles that come in. This is really…it's so much fun, it's almost cheating.
I'm active in the association so I meet a lot of people, as I said, who have expertise in areas other than mine. So I'm constantly learning there. I think the best way to keep active in my field is to continue learning.
The day you stop learning is the day you start falling behind no matter where you are.
Still Looking for a Nursing Program?
Here are some of the most popular nursing programs. On each page you will find a detailed writeup of the program, specific courses, and even schools that offer that program that are currently accepting applicants.