Most Licensed Practical Nurse programs are diploma programs, and take about one year, and you can find these programs at vocational/technical schools or community or junior colleges. You will need a high school degree or GED to be considered for admission.
LPN coursework tends to be focused on learning nursing concepts and applying them to a healthcare setting. Depending upon the program and state licensing requirements, courses may include anatomy and physiology, nutrition, basic calculation, safety, emergency care, and nursing courses in medical, surgical, psychiatric, and pediatric, and geriatric specialties.
Many LPN programs have flexible schedules and are a combination of classroom, clinical setting, and online learning.
Licensed practical nurses provide first-hand support to patients in a clinical setting. If you are interested in learning about the steps it takes to become an LPN, then we have exactly what you need. Continue reading below for more details.
Step 1: Have a completed High School Diploma or GED
Although this applies to any higher education program, it is important to mention that this is the first and most primary step to advancing to LPN schools across the country.
Step 2: Find a Board Approved LPN Educational Program
Because you will be earning an associate's degree, first you need to apply to the college and before being accepted into their RN program, you must pass basic college prerequisites such as English, math, social sciences, or basic life sciences. Once you – re accepted, you will take nursing-related classes such as anatomy and physiology, psychology, and pharmacology. Other classes may teach how to transition into being an RN, or how to take the RN licensing exam.
Board approval is the most important step to a successful career in practical nursing. Some programs are board-certified through the states in which they exist, but others may carry more national certifications.
Be sure to research the program you have in mind for necessary approval credentials. Future acceptance into degree promotional programs may be hindered by education from non-approved institutions.
Step 3: 12 Months Classroom/Clinical Experience
Most LPN programs consist of 30-40 credit hours of study with a clinical requirement. How this balances out within the program depends on the school, but you should be prepared to apply your skills in a real-world setting before the end of the program.
These prerequisites sometimes can be taken concurrently with your nursing classes, but some institutions require that they be completed beforehand because of the intense clinical schedules of classes such as medicine, surgery, pediatrics, psychiatry, and community health.
Clinical rotations can sometimes be arranged where you already work, and you may be able to skip some altogether depending upon your work experience.
Step 4: NCLEX-PN
After you have completed the LPN program, you will be expected to also successfully pass the NCLEX-PN exam. Some LPN programs integrate exam prep into their curriculum, which helps prepare you for this nationally-required licensing test.
Upon completing your program, you will be eligible to take the RN licensing exam – the specifics of which can be found at your state board of nursing's website. General exam information can be found at the National Council of State Boards of Nursing.
Getting Your License
Your training program prepares you for your LPN licensing exam. Your state board of nursing can provide more information about how to take this exam.
More resources about licensing exams can be found at the National Council of State Boards of Nursing www.ncsbn.org.
What the Job Is Like
LPNs provide basic patient care under the supervision of doctors and nurses. You can work in hospitals, nursing care facilities such as nursing homes, medical offices, or work one-on-one with patients in their homes. In some states, LPNs can do complex tasks such as administer prescription medications, start and maintain intravenous lines, and care for ventilator-dependent patients.
To succeed in your career, you should be in good health and have a strong desire to help people. You need good problem-solving and communication skills, and must be able to work well in a team environment.
Advancing Your Career
If you find that you like working in healthcare and want to do something different, consider an administrative role. In most states, LPNs can be supervisors in long-term and assisted care nursing facilities. A popular choice for many LPNs is to become an RN by pursuing an LPN to RN program. You need to have more education and take a different licensing exam to be an RN. You can choose from RN programs at community colleges, hospitals, or universities.
Did you know?
There's no difference between licensed practical nurses and licensed vocational nurses (LVN). The licensing state decides which terminology to use. Most states use LPN but Texas and California use LVN.
More Information and Resources:
National Federation of Licensed Practical NursesNational Association for Practical Nurse Education and ServiceNational League for Nursing.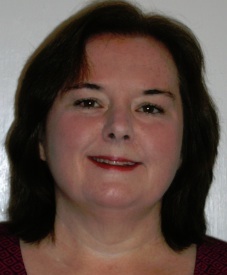 Interview with a LPN
What inspired you to become a Licensed Practical Nurses (LPN)?
I have wanted to be a nurse since I was a child. My father was ill since I was 10 and I took care of him when my mother was working, so I guess it's in my blood.
What is your current position?
I work three different jobs. The first one is in home care and it is per diem.  The second job I have is working with the physically and mentally handicapped in a day rehabilitation facility, and finally I work part time in a nursing home from 11 PM to 7 AM.
Tell us about your job in home care.
I visit people in their homes and do physical assessments such as vital signs, weights, oximetry, lung sounds, bowel sounds, blood sugars and safety checks. There is a care plan that is followed, which can include things like assessing wounds and photographing and changing dressings. There are a lot of diabetic patients and sometimes I will prefill syringes or give insulin. Sometimes there are psychiatric cases where I assess mental status and check on medication compliance and safety. All of the cases would involve calling and following up with any issues that arise with the physician.
The most fulfilling aspect in this job is knowing that these patients do not need to be in a facility, that they can get services in their own home. The challenges in this job are liability and the fact that you need to be very good at assessment because you are the only health care person actually seeing the patient. I like this specialty because I am autonomous and have no one over my shoulder.
What does your position in the nursing home consist of?
There are, at this time, 30 patients on a floor, some with Alzheimer's, others who need short term rehabilitation or long-term care. The priority, as always, is patient safety:  making sure all alarms are in place and functioning, answering all call lights with the help of the certified nursing assistants (CNAs); administering medications, doing treatments, doing medication book audits every night to make sure that all orders are done correctly, doing changeover of medication sheets at the end of the month, stocking the crash cart, making sure the glucometer is functioning by calibrating it, and giving report to the oncoming nurse.
The most fulfilling aspect of this job is listening to the patients talk about when they were young and what life was like, and knowing I make a difference in their life whether it is holding their hand or giving them a breathing treatment or just listening. The challenges here are mandatory overtime, working an off-shift and patients dying. I like this specialty because the elderly have wisdom and you can learn from them.  They usually appreciate it when you care about them because many of them have no family.
What degrees do you recommend?
If I were to start over I would definitely get my RN at a Master's level so that at some time I could teach.  I would if I could get my BSN. If you are thinking about schooling or specialties learn as much as you can and make sure to keep updating with continuing education classes or college courses because nursing is ever-evolving.
What would you say to someone considering going into nursing?
I started as an LPN with plans to get my RN but life got in my way. Now I am 28 years in to nursing and although I have held some RN positions because of experience, I still am planning on getting my RN.  In the nex few years technology is changing and it seems that it is getting more and more difficult for LPNs to get jobs.
Do you have any advice to give to new nurses?
My advice is pay attention in school at whatever level you decide, but definitely get your RN. Find a way to prioritize and use effective time management when you get a job.
Still Looking for a Nursing Program?
Here are some of the most popular nursing programs. On each page you will find a detailed writeup of the program, specific courses, and even schools that offer that program that are currently accepting applicants.