Consider one of the following online programs currently taking applications now:
View more online featured programs:
AD
Consider an Online Program Currently Accepting Applicants
View more online featured programs: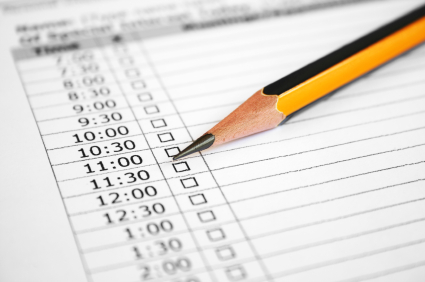 Although flexibility is an often touted advantage of being nurse in an acute care setting, the around-the-clock nature of patient care demands around-the-clock coverage.  Your scheduling preferences may vary widely depending on your particular situation.  I loathed evening shifts (3 pm to 11 pm) in my 20s because of the impact it had on my social life, whereas a former colleague favored them because she was able to surf every day, weather permitting, before coming to work.
Your scheduling preferences also may be dynamic, changing based on changing life circumstances.  To avoid the need for outside childcare, a nurse I once worked with opted to work twelve hour weekend shifts once she had children, another worked 11pm-7am night shifts, whereas I opted to work part time and–later–per diem.facetime for android
A recent article in Nursing Economics* suggests that one of the predictors to a registered nurse remaining in nursing is scheduling. In their survey, researchers asked over 8000 nurses to quantify the weekly number of hours they were hired to work, the number of hours they actually work, the number of hours they would ideally like to work, and the number of hours they work providing direct care to patients.  They compared this data to the nurses' plans to continue working as nurses.   Not surprisingly, the researchers found that when the schedules and hours were in harmony with the nurses' expectations, retention of the nurses was more likely.
This didn't strike me as unusual—scheduling logically influences job satisfaction and quality of life.  What I had not considered was the tangible ways in which we, as nurses or future nurses, can do to enhance our job satisfaction so that we remain in nursing.   The researchers identified specific strategies nurse managers, individual nurses, and nurse
wifi password hacker software free download for mobile
educators can employ to improve job satisfaction relative to scheduling:
Management should find ways to meet nurses' requests for schedule changes whenever possible.
Many hospitals now offer flexible or alternative scheduling for their nurses, including offering shifts that range from four to twelve hours, having the option to stagger shift start times, allowing nurses to self-schedule, and having access to additional staffing through hospital float pools or outside staffing agencies.
Nurses should clearly understand the expectations the employer has regarding scheduling.
Prior to accepting a position, we have a responsibility to ask questions to ensure we understand what our obligations are.  We need to have ongoing conversations with our managers to ensure that our expectations are reasonable and to facilitate a process for requesting changes.
When I was hired to work the aforementioned evening shifts, it was explicitly stated and written into the job offer that I would be switched to twelve hour rotating shifts as soon as such a position became available.  Although there was no guarantee
as to how long this might take, my manager kept me informed as to the anticipated timeline, and my request was granted within a few months.
Nurse educators can be instrumental in developing student nurses who have a realistic expectation about scheduling.
Nursing education must include exposure to the rigors of the shift work involved in staff nursing, not only by discussing the issues, but when possible by facilitating clinical rotations on off-shifts and weekends.   The more realistic the students' expectations are, the more likely their transition to nursing will be.
*Kirschling, J.M., Colgan, C., & Andrews, B.  (2011).  Predictors of registered nurses' willingness to remain in nursing.  Nursing Economics, 29:3, 111-117.
Still Looking for a Nursing Program?
Here are some of the most popular nursing programs. On each page you will find a detailed writeup of the program, specific courses, and even schools that offer that program that are currently accepting applicants.