Consider one of the following online programs currently taking applications now:
View more online featured programs:
AD
Consider an Online Program Currently Accepting Applicants
View more online featured programs: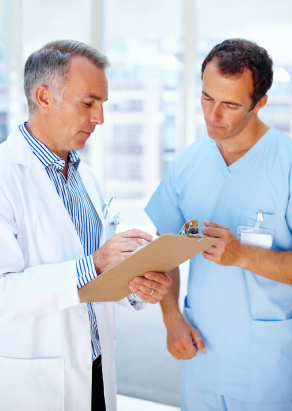 I was a Second Lieutenant in the Air Force Nurse Corps when I began working on a medical oncology floor.  Still a novice, I had moments of feeling overwhelmed by my responsibilities, but I was  proud of my progress, enthusiastic about learning, and constantly seeking out ways to improve my practice.
During one particularly busy shift, I suspected one of my patients developed an acute upper gastrointestinal bleed.   After completing my assessment, I called the physician to report my findings and suspicions.
opera mini apk download
People with upper GI bleeds may have black, tarry stools; bloody emesis; alterations in their vital signs; and cool, clammy, pale skin.  They typically require intravenous fluid and insertion of a tube through the nose and into the stomach.  In this case, the patient required lavage, or irrigattion of the contents of the stomach; the administration of blood products; preparation for an upper GI endoscopy; and transfer to the Medical Intensive Care Unit for closer observation.
Working calmly, but hurriedly, I inserted the nasogastric tube and began lavage while another nurse prepared to start a second intravenous line on the patient.   I explained to the patient what we were doing and attempted to reassure him as best I could.  Together with the physician, we were ultimately able to stabilize the patient and transfer him to the ICU.
Once the crisis had passed, I quickly rounded on my other patients and sat down to catch up on my charting.  Standing at the other side of the nurses' station, the physician said, "You know, you really should have gone to medical school."
Initially, I took this as a compliment.  I respected this physician, and reasoned that he must think I'm smart if he thinks I should have gone to medical school, right?  It was only later, as I became more confident in my role as a nurse, and developed a more sophisticated understanding about the difference between nursing and medicine, that I wished I had questioned him on his choice of words.
Today, I would not be complimented by the implication that being smart and competent are not essential attributes for nursing practice.  If I could replay that scene, I would take the opportunity to explain to the physician that my actions during the management of our patient were not extraordinary,  Sign in to www.Gmail.com but typical of ordinary, qualified nurses. I would politely point out that without skilled and knowledgeable nurses at the bedside, our patient's outcome could have been dramatically different.
I would make clear that, despite shared characteristics, nursing is a unique and distinct discipline from medicine—one that respects and works in concert with other health care professionals—but that offers a unique perspective to patient care.  I would explain that I was interested in focusing on the human response to illness, on spending time with patients and advocating for them, and helping them achieve the best possible state of health or a peaceful death. I didn't want to be acknowledged for my potential as a medical student; I wanted to be acknowledged for my capabilities and value as a nurse.
Still Looking for a Nursing Program?
Here are some of the most popular nursing programs. On each page you will find a detailed writeup of the program, specific courses, and even schools that offer that program that are currently accepting applicants.