Consider one of the following online programs currently taking applications now:
View more online featured programs:
AD
Consider an Online Program Currently Accepting Applicants
View more online featured programs: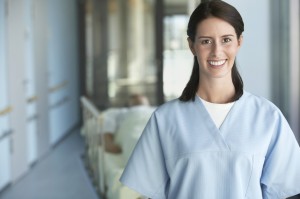 Travel nursing is an exciting career that affords talented RNs the opportunity to do what they love while meeting new people and seeing the world. However, the profession can also be a stressful one, as travel nurses must uproot their lives whenever a new assignment comes along. Here are four moving tips designed to smooth the relocation process for busy travel nurses:
1. Ask About Relocation Assistance
It's no secret that moving costs can take a serious toll on your bank account. If you're thinking of accepting a new travel nursing post, consider requesting that your employer pay all or a portion of your relocation expenses. While many companies budget for employee relocation, they won't necessarily offer these funds to workers unless they ask. Don't be afraid to negotiate for moving expenses along with your salary and benefits after receiving that employment offer. After all, skilled nurses are in high demand right now, and you shouldn't hesitate to take advantage of that fact when applying for travel posts.
2. Review Your Contract
As thrilled as you are to receive that travel nursing offer, it's important to review the contract carefully before signing on the dotted line. Unlike those in traditional nursing positions, travel nurses may be required to "float" among different departments, regardless of their areas of expertise. Additionally, these positions may not guarantee you a set number of working hours per week. Before accepting a travel nursing job, make sure the position really does fit your needs and that you will be comfortable performing all the tasks required of you for the length of the assignment.
3. Inquire About Amenities
Once you've accepted your new travel nursing post, you will likely begin wondering what to pack. Before you start stuffing all your belongings into suitcases, call and ask what supplies will be provided at your new accommodations. In most cases, the recruiter or employer provides basic furnishings, while nurses are responsible for items like sheets, towels, and cookware. Find out what you do and don't need to bring ahead of time so there won't be any unpleasant surprises upon arrival.
4. Collect Crucial Documents
These days, travel can be more complex—and stressful—than ever. Before leaving on that new nursing assignment, take the time to get all your paperwork in order.
Along with your contract and services agreement, you should gather your licensing and identification documents including:
Driver's license

Passport

Birth certificate

BLS card
After all, it's better to be over-prepared for an assignment than find yourself in another state or country without the proper documentation.
If you're considering a career as a travel nurse, the idea of uprooting your life every few months may be stressful enough to dissuade you. However, the truth
Best Wireless Headphones for TV Under $100
is that travel nursing can be a great career for those with a strong sense of adventure and a passionate desire to help those in need, provided they can stay organized. By following the above tips, you can make the relocation process as easy and painless as possible, leaving you free to focus on what matters: choosing your next destination!
Still Looking for a Nursing Program?
Here are some of the most popular nursing programs. On each page you will find a detailed writeup of the program, specific courses, and even schools that offer that program that are currently accepting applicants.